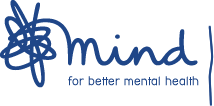 As Herefordshire Mind celebrates its 40th Birthday, join us to reflect but, more importantly, look forward to how we should consider mental health in the 21st Century.
With a rise in public awareness thanks to campaigns such as Time To Change and Heads Together at the same time as health and social care budgets being under ever-increasing pressure, how should those experiencing mental distress be supported most effectively and compassionately and what should society's response be?
A panel of experts will help to explore these issues in this public discussion:
–      Paul Farmer CBE – Chief Executive of Mind and Chair of the NHS England Mental Health Taskforce;
–      Dr Lucy Johnstone – Clinical Psychologist, trainer, speaker and writer;
–      Jo Watson – Psychotherapist, trainer, activist and supervisor.
Ledbury Poetry Festival has been delivering regular powerful Poetry workshops as part of its Community Programme at Herefordshire Mind, Widemarsh St, Hereford. For more information, see https://www.poetry-festival.co.uk/community-poetry-workshops/. See also the exhibition of poetry and art from these workshops in the Panelled Room of the Master's House open throughout the duration of the Festival