With the Festival programme really taking shape, time to get your poetry muscles flexing at these wonderful events, MANY of them are FREE to attend so that income is no barrier to taking part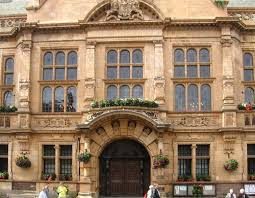 Women's Poetry Writing Workshop on Thursday 1st March at 10am-12 noon at The Town Hall (Meeting Room 4), St Owen's Street, Hereford HR1 2PJ. Women only. 

Refreshments are not provided at this venue so please do bring a drink with you. (Please note the new time) FREE
2. Segments Poetry Workshops as part of Ledbury Poetry Festival's Community Programme, on Monday 12th March, 10am – 12pm The Black and White House Museum (The Old House), High Street, Hereford, HR1 2AA.  The building will be opened especially for our group and we will be using the house as the inspiration for writing. Refreshments will not be provided due to the location of the workshop.FREE and all welcome.
3)Poetry workshops at Herefordshire MIND, 130 Widemarsh St, Hereford, HR4 9HN, as part of Ledbury Poetry Festival's Community Programme, Wednesdays 10am – 12pm, next one on Wednesday 14th March. FREE. Poetry is powerful, it shows us the world in new ways; it heals, teaches and celebrates. More info Ledbury Poetry Festival 01531-634156, Hfds MIND 01432-372404 Further session on 18th April
4) Ledbury Poetry Festival Reading Circle, Tuesday 27 February, Tues 20 March, 7pm – 9pm, The Master's House Panelled Room, Ledbury, HR8 1EA. FREE. In this friendly and relaxed session LPF Artistic Director Chloe Garner will bring along some poems by poets who will be appearing at the 2018 Festival. This is a chance to read, chat about and enjoy poems as a group. The session also gives an opportunity for those who want to share their poem in progress with the group. The Reading Circle is a way to discover new poets and poems.
5) Ledbury Poetry Festival Women's Open Mic, as part of Herefordshire International Women's Day, Thursday 8 March, 2 – 3 pm, The Speakeasy, Left Bank Village,FREE. http://herefordleftbank.com/
6)Event Managers' Training Day, Wednesday 14 March, 9.30am – 2.30pm, £Free and includes lunch
Find out what it takes to be a volunteer Event Manager for the Festival, learn skills, and share best practice with experienced Event Managers.
To secure your place, please email manager@poetry-festival.co.uk
7) Ledbury Poetry Slam at Hereford Courtyard, Saturday 21 April, 8pm,  FREE to performers, audience tickets £10
Get ready for a knockout night of potent poetry and spirited performances as worldly wordsmiths take the page onto the stage to compete for points that lead to prizes!  Join slampresarios Elvis McGonagall and Sara-Jane Arbury for an evening of good verbal vibrations and lend your support for those taking a stanza on stage. To sign up as a performer contact Sara-Jane on 07814830031 or sjarbury@gmail.com