With the Festival programme really taking shape, time to get your poetry muscles flexing at these wonderful events, ALLof them are FREE to attend so that income is no barrier to taking part. Just drop in – no need to book!
1. Poetry workshops at Herefordshire MIND, 130 Widemarsh St, Hereford, HR4 9HN, as part of Ledbury Poetry Festival's Community Programme, Wednesdays 10am – 12pm, next one on Wednesday 18 July . FREE. Poetry is powerful, it shows us the world in new ways; it heals, teaches and celebrates. More info Ledbury Poetry Festival 01531-634156, Hfds MIND 01432-372404 Further sessions on 19th Sept and 21st Nov. Hear the wonderful events "The Power of Words – 21st Century Mental Health", and the "Community Showcase"  here 
2. Women's Poetry Writing Workshop . FREE. Join this supportive writing atmosphere just for women.Wednesday 10 October 10.20 – 12.30, Church House, St Peter's Church, St Peter's Close, Hereford HR1 2DL. Refreshment making facilities are available here. Further session on  14th November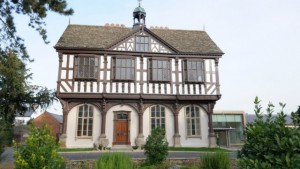 3."Seen and Heard" Poetry Workshops at Grange Court, Leominster, HR6 8NL. FREE. We hope to resume these sessions after the summer break.  More info: info@grangecourt.org, 01568 737980, or manager of the Festival – see below.
4. The next Segments workshop is on Wednesday 25 July 10am – 12pm at The Museum Resource and Learning Centre, 58 Friars Street, Hereford HR4 0AS, 5 minutes walk from Hereford Cathedral. Poetry and heritage meet in this treasure trove of art, archaeology, costumes, social history and natural science collections. Explore, be inspired and write poetry in this rich environment with poet Sara Jane Arbury. Further sessions on 26th September, 24th October and 28th November
If you have any enquiries about these groups, please contact manager@poetry-festival.co.uk, 01531 636232
Further information on the Festival's Community Programme can be found here