Ledbury Poetry Festival Online 4th – 5th July 2020
The recordings have now expired – we're sorry you missed them but look out for news about Ledbury Poetry Festival in 2021 – why not join our mailing list?
Did you attend any of the events? Please complete the survey!!
Day 1: Saturday 4 July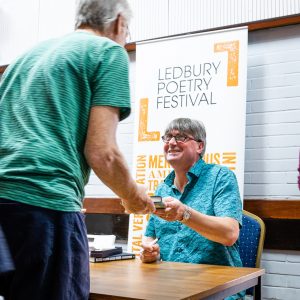 Festival Launch, featuring the UK Poet Laureate Simon Armitage.
Time: 12noon – 12.30pm
In a special recording made exclusively for Ledbury, Simon Armitage will introduce and read poems written during Lockdown. Various members of the Ledbury Poetry Festival team will pop up to say hello! Please do join us.
Ledbury Poetry Competition Readings, hosted by Daljit Nagra
Time: 1pm – 2pm

Ledbury Poetry Festival International Poetry Competition has been an important first step in many poets' careers. The 2019 winners' event features some of the freshest new voices in poetry, hosted by competition judge Daljit Nagra. Introductions will be by Festival Manager Phillippa Slinger.
Poets confirmed so far include: Adult Winners: Elisabeth Murawski, Sarah Wimbush, Denise Bundred; Young Person Winners: Cia Mangat, Lydia Wei and Rose Brennan.This could be YOU next year! The 2020 Poetry Competition is still open for entries!
Ribka Sibhatu and translator André Naffis-Sahely: Readings and Conversation
Time: 3pm – 4pm
In celebration of the publication of Aulò, Eritrean poet Ribka Sibhatu and translator André Naffis-Sahely (virtually) come to Ledbury. An Eritrean poet whose work deals with matters pressingly relevant today, Sibhatu's work explores identity and represents a modern, multicultural, multilingual Europe that includes cultures and heritage from outside Europe. The complex lyric and storytelling tropes that her work engages with enriches, renews and sustains an oral poetic tradition from the Horn of Africa. Whether it is her activist poems discussing migrant experience or those of her personal journey, her passion for these stories is infectious and captivating. Sibhatu will be joined by André Naffis-Sahely who has worked closely with her for over 10 years, translating her poetry to bring it to the attention of English speaking audiences. They will be reading Ribka's poetry in the original language of composition  – she writes in Tigrinya, Ahmaric and Italian – and English translation, and they will be in conversation with Edward Doegar, the Poetry Translation Centre's Commissioning Editor. In partnership with the Poetry Translation Centre.

Versopolis Readings and Conversation, hosted by Kim Moore
Time: 5pm – 6pm
A celebration of European poetry, with Maarten Inghals (Belgium) Paata Shamugia (Georgia), Sigurbjörg Thrastardóttir (Iceland) and Franca Mancinelli (Italy). Each of these poets is highly respected in their own country, garlanded with awards and prizes, and the aim of Versopolis is to bring them to the attention of a wider European audience. Hosted by Kim Moore.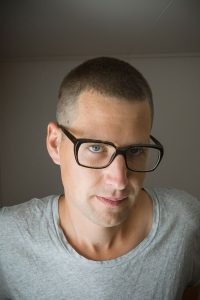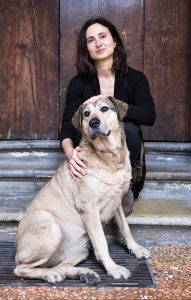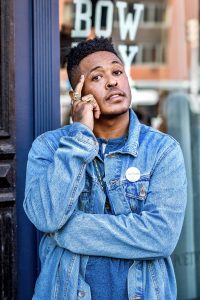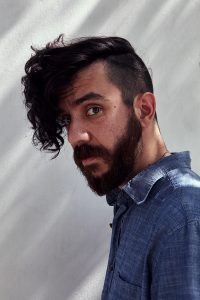 Danez Smith and Kaveh Akbar: Readings and Conversation
Time: 7pm – 8.30pm
Join us for readings and conversation with two of America's most vital and widely-acclaimed poets, Kaveh Akbar and Danez Smith. Praising Akbar's debut collection, Calling a Wolf a Wolf (Penguin) the poet-critic Stephanie Burt has written that 'Akbar has what every poet needs: the power to make, from emotions that others have felt, memorable language that nobody has assembled before'. Akbar's second full-length poetry collection, Pilgrim Bell, is forthcoming in 2021 from Chatto. Danez Smith's Forward-Prize winning collection, Don't Call Us Dead (Chatto) gave readers an unswerving account of US police brutality and racism. Their most recent collection, Homie, is, as Parul Sehgal writes in the New York Times "a book full of the turbulence of thought and desire, piloted by a writer who never loses their way." Both poets ask us what it means to be American today, in a state wracked with violence towards people of colour, immigrants, black and queer people. This promises to be an event of powerful readings followed by a discussion chaired by Sandeep Parmar–on the anniversary of America's Independence–with two poet activists against the backdrop of a country in the throes of change and hope.
---
Day 2: Sunday 5 July

Poetry of the Lockdown
Time: 12.30pm – 1.30pm

A fascinating selection of Lockdown inspired poems, featuring poets commissioned by LPF, including Naomi Shihab Nye, Sarala Estruch, Suzannah Evans, Elaine Beckett and Kim Moore. They will read alongside poets who submitted to Ledbury Poetry Festival's online call out. Hosted by Chloe Garner.
Spanish Poetry Translation Duel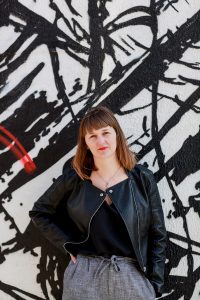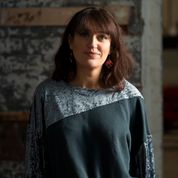 Time: 2.30pm – 3.30pm
Two poet-translators use their pens as swords in this duel of words. Join Clare Pollard as Martha Sprackland and Juana Adcock's translations from the Spanish of contemporary Venezuelan poet Gladys Mendía battle it out. A translation duel is a great way to learn about the dangers and thrills of translation! In partnership with Modern Poetry in Translation. Download MPT digital pamphlet of poems and translations.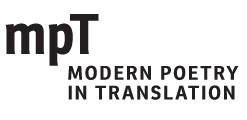 Cathy Park Hong and Will Harris: Readings and Conversation, chaired by Mary Jean Chan
Time: 4.30pm – 6pm
Join us for a very special transatlantic reading and in-conversation between the acclaimed poets and critics Cathy Park Hong and Will Harris. Hong's three poetry collections include Dance Dance Revolution, chosen by Adrienne Rich for the Barnard Women Poets Prize, and Engine Empire. Her recently published book of creative nonfiction, Minor Feelings, is a ground-breaking exploration of Asian American experience, one that is rooted in a life and embodied imagination. Claudia Rankine writes of Minor Feelings 'To read this book is to become more human'. Will Harris's own critical meditation on race and the racial imaginary, Mixed Race Superman, was published in the US and the UK, followed closely by his Forward Prize nominated poetry collection Rendang from Granta. Both writers' works raise urgent questions about identity, belonging and radical aesthetics and anti-racist politics. The event will feature a discussion and public Q&A.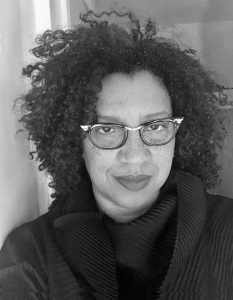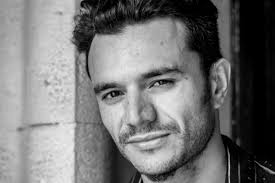 Poet to Poet: Robin Coste Lewis and Raymond Antrobus: Readings and conversation
Time: 7pm – 8pm
Los Angeles poet laureate, Robin Coste Lewis is the winner of the National Book Award for Voyage of the Sable Venus, which is a collection of poems about history, race, gender, power, the body, scholarship and visual representation that asks, what is blackness, womanhood, and beauty in relation to the histories that have preceded it? It is "a collection of reckoning and of difficult truths, is also a collection of roving joy" (The Georgia Review) Robin Coste Lewis's work has inspired British Jamaican poet Raymond Antrobus, and indeed her lines are  referenced in the epigraph to The Perserverance, Raymond Antrobus's Forward Prize nominated collection. The Perseverance is a book of loss, contested language and praise, where elegies for the poet's father sit alongside meditations on the d/Deaf experience. Robin Coste Lewis and Raymond Antrobus will meet together for readings and conversation.