The 2021 Ledbury Poetry Competition is now closed. Look out for the winners' announcement!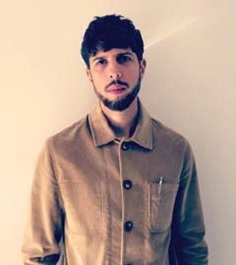 JUDGE: Anthony Anaxagorou
CLOSING DATE: Thursday 15 July 2021 at 5pm British Summer Time.
FIRST PRIZE: £1000 and an invitation to read at the winners' event in the 2022 Festival.
Ledbury Poetry Festival 2021 Poetry Competition has a great first prize of £1000 cash. The competition has been an important first step in many poets' careers, and has categories for Adults, Young People and Children. In addition to cash prizes, winners of all categories are invited to read their poems at the internationally renowned Ledbury Poetry Festival 2022.
Anthony Anaxagorou is a British-born Cypriot poet, fiction writer, essayist, publisher and poetry educator. His second collection After the Formalities published with Penned in the Margins is a Poetry Book Society Recommendation and was shortlisted for the 2019 T.S Eliot Prize. It was also a Telegraph and Guardian poetry book of the year. In 2020 he published How To Write It with Merky Books; a practical guide to writing fused with tips and memoir. Among awards such as the H-100 Award (2019), Anthony is an honorary fellow of the University of Roehampton, Artistic Director of Out-Spoken, and publisher of Out-Spoken Press.
The Ledbury Poetry Festival Poetry Competition has been an important first step in many poets' careers. Jacob Polley, winner of the 2016 T.S. Eliot Award, started his career with a win at Ledbury in 2001. "Winning the Ledbury Poetry Competition in 2001 pushed me forward, towards more poems, my first book and beyond", Jacob says. Other previous winners include Maitreyabandhu (2010), Jonathan Edwards (2014) and 2017 T.S. Eliot shortlisted Jacqueline Saphra (2007). The Competition is increasingly international with several international winners. The Festival prides itself on a lasting relationship with its competition entrants and winners: many are asked back for performances, residencies and workshops. "Your Festival has been so crucial in my development" says Jonathan Edwards. The competition is open to all entries of original, previously unpublished work across categories for Adults, Young People (12 -17 years) and also Children (11 and under).
Entry fees
Entry fees are £5.75 for the first poem and £3.50 for each subsequent poem. Children and Young People enter their first poem free.
Entry forms and full details of the Adult, Young People and Children's Competition are on the Poetry Competition Entry Pages.
For media enquiries about Ledbury Poetry Festival please contact :
Phillippa Slinger, Festival Manager on manager@poetryfestival.co.uk or call 01531 63415
Follow us! #LPF2021, @ledburyfest, or find us on facebook.

---
Previous Ledbury Poetry Festival Poetry Competitions
Winners and judges describe the importance of the 25 year old competition:
'Winning the Ledbury Poetry Competition in 2001 gave me a huge boost. I'd never won anything, and the confidence the win gave me pushed me forward, towards more poems, my first book and beyond.'
Jacob Polley, 2001 Winner 1st Prize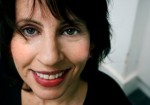 'It was a great pleasure and a huge boost to my confidence to win the prize. It was also a shock; I found myself sitting down on the floor when I took the phone call. I feel I've been remembered, affirmed and supported in an ongoing way. I return whenever I can, and I really feel as if Ledbury has become my unofficial poetry home.'
Jacqueline Saphra, 2007 Winner 1st Prize.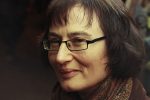 'Entering the competition is a way to take part in the wonderful Ledbury Poetry Festival whether or not you can get along to any of the events. Poetry is a great way to communicate with people you've never met'
Fiona Sampson, 2017 Judge.
'The Ledbury Poetry Festival Poetry Competition is vitally important to the health of new writing in many ways: it forces people to write new poems, and to send them out into the world. It reminds us, in these tumultuous times, of the importance of heightened language in helping us to think, and it places brand­new writing at the heart of a literary festival.'
Ian McMillan, 2015 Judge.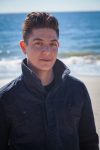 'It was a huge confidence boost for me when I found out I'd won the Ledbury Poetry Festival Competition. It was wonderful to get such wide readership for my winning poem "On Fishing," and as an American, it's doubly thrilling to win a contest in the UK, to think that my words are able to travel across an ocean and still hold meaning.'
Miller Oberman, 2016 Winner 1st Prize.
'Having a poem acknowledged as part of the Ledbury Competition was a wonderful experience. The competition has opened up a number of opportunities, as the festival has generously involved me in its projects and commissions since then, and that first phone call with the news will always be one of my joyous and holy poetry moments'.
Jonathan Edwards, 2014 Winner 1st Prize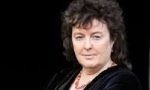 'Poetry needs good teachers. It needs young writers who will grow up at ease with contemporary poetry. Poetry needs readers and audiences of integrity. It needs the funding that can be raised by poetry competitions. Poetry needs festivals, where all these things and more can come together and be celebrated. Ledbury Poetry Festival has rapidly become one of the most exciting and important literary festivals in England'
Carol Ann Duffy, patron of LPF, and 2000 Judge in preface to "A Book of Ours" Festival Anthology.
Ledbury Poetry Festival, winner Visit Herefordshire Best Community Festival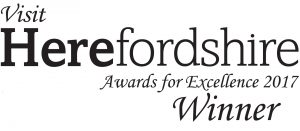 Ledbury Poetry Festival won the title of Herefordshire's "Best Community Festival" in the 2017 Visit Herefordshire Awards. The judges praised the Festival for being "truly embedded in the community" and for having "enormous reach and scope" for a festival of its size. The award recognised the Festival's national and international appeal, including its international poetry competition, the excellent work in local schools and with vulnerable groups across the county, and that the Festival enjoys the real grass roots support of Ledbury's shops, business and organisations and a small army of volunteers.