Ledbury Poetry Festival is partnering with Queenswood Country Park to launch our "Poetry of the Woods" on-line poetry submission. We are calling for your poems on your experiences with woods and trees – perhaps trees have healing qualities for you? Perhaps you like to smell the silence and hear trees whisper? Perhaps you are inspired by the multiple life forms that inhabit trees and woods? If you're indoors in isolation or lockdown, is there a tree you can see or remember?
Upload your poem here using the form below (40 lines maximum). One poem per person, please. Your poem will be enjoyed by our on line community, and submissions will be convened for a special Festival reading event. Mandy Ross, our tree whispering Poet of the Woods, has started the campaign with her poem for two voices (read the italics as chorus) "What We Know"
About Mandy Ross, Ledbury Poetry Festival's Poet of the Woods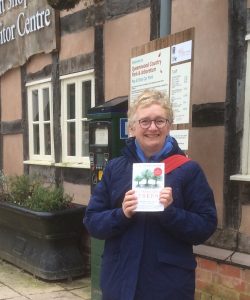 Mandy takes an unconventional approach to poetry, using it as a spark to engage and weave voices and stories in all sorts of communities. She makes visual text work too, often seeking inspiration outdoors in the city and beyond. Training as a psychotherapeutic counsellor, she explores creative approaches to wellbeing and personal growth.
Mandy has written lots of children's books as well as plays and work for adults. As one half of Secret City Arts, she works with storytellers, musicians, photographers and filmmakers to bring words off the page.
www.mandyross.co.uk, www.secretcityarts.com
Poetry of The Woods entry form 

Queenswood Country Park & Arboretum is a popular woodland park in the centre of the Herefordshire and one of its most visited attractions. The site includes an arboretum, a 47-acre tree collection, and 123 acres of semi-natural ancient woodland .
A number of trails run through the site including accessible paths on easy terrain, more challenging, longer trails and an audio trail with specially designed listening posts where you can listen to snippets of local history, and poems selected by Ledbury Poetry Festival.
The park contains a visitor centre with all amenities, and a café. A full programme of events and activities runs throughout the year.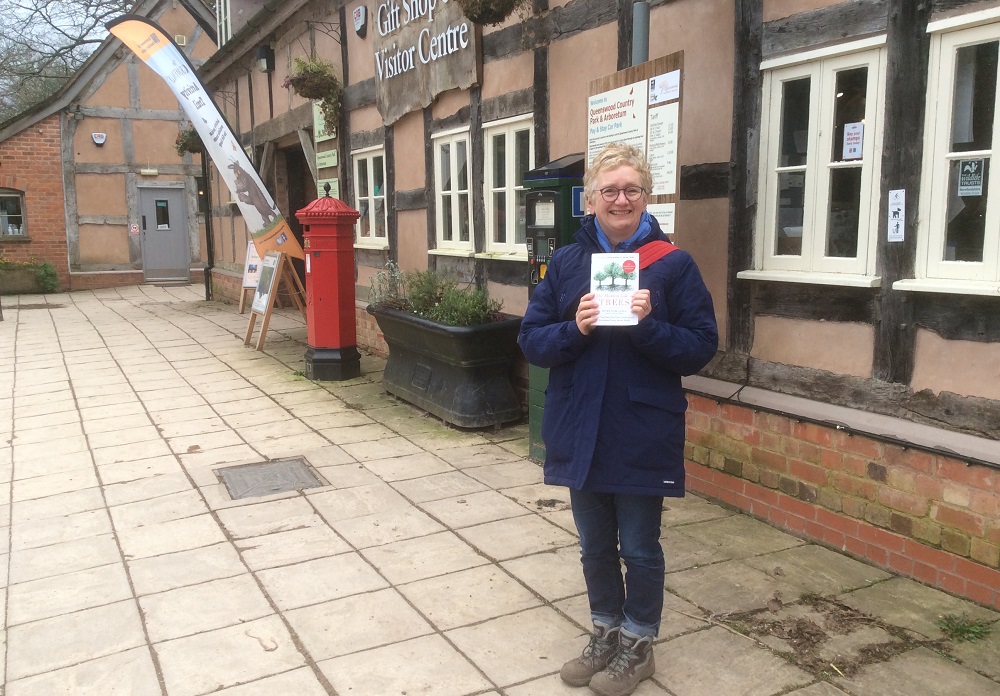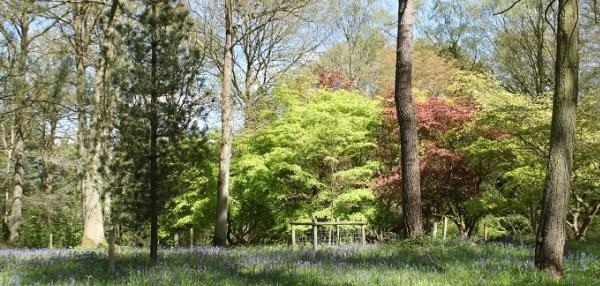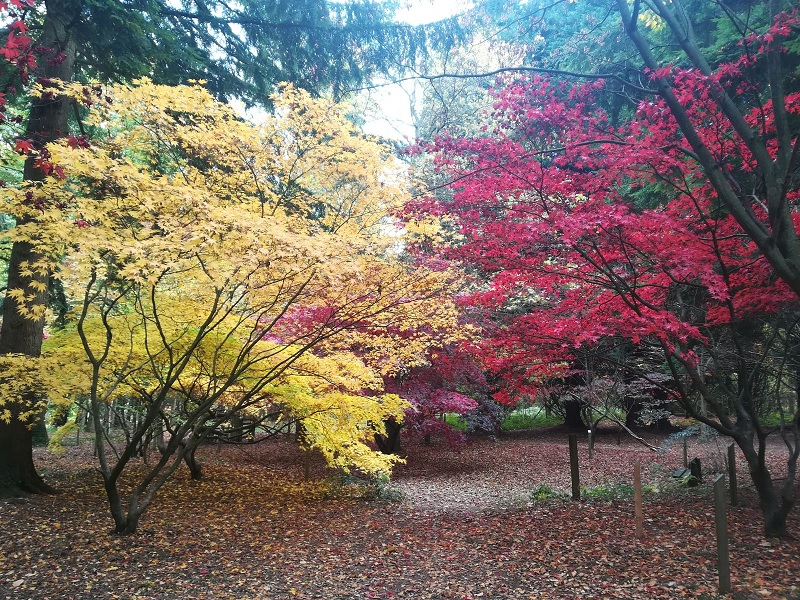 Queenswood Country Park is located on the A49 at the top of Dinmore Hill between Leominster and Hereford.  Postcode: HR6 0PY
---
What We Know                                          Mandy Ross
We know we're small, walking among time-giants,
drinking their centuries of tall, rustling grace,
know one place
here    now   dark   light   dark
grow slow           still         deep         high
lace, shade and airy rooted reach
between earth and sky, breathing light,
kin   reach   bend   roots   hold
endure rhythms    heat    freeze    storm    calm
husbanding food and sap through seasons' stories,
mothering saplings, even rotting purposefully.
bud     slow unfurl    leaf
sun green under over through greengreengreen     fall
bud  seed         wood         rot          nourish
So much we know, all eyes and ears, naming them
in many languages, learning, measuring, writing,
bird  visit  visit
as they spread and whisper wordless messages of slow
urgency above our heads, beneath our feet.
rain!      roots drink       share
seed loves life     each     mine     ours
So quick and full we are, fluttering, wanting.
We love life, each, mine, ours
seeds make seeds
and our future seeds making seeds.
Here, now, we know our wants threaten,
threat
rhythm shifts             falters
yet can't seem to shift.
---
Re-wilding
By Virginia Griem
Tanglewood, whitewood, spindletrees
by water-runs, birchbark marked by devil's
claw, ash hung with heaven's keys. Here
the bees reign, cockchafer crawls the
undergrowth nudging through the celandine.
Willow warbler cascades his song, sets the
catkins tumbling, while gangs of whitethroats
start a game of chase chase me, and jenny
wren busy in the brush being madam broody
intent on nesting, mouses up the bramble
covered bank. Here the wood is young, sapling
bound, bending each whichway, playful in its
long legged lanky growing, curious in its new
found confidence, ready to sing and dance
with all nature's gifts re-wilding.
---
Sonnet for Autumn  by Shreya Aggarwal
Bursts and clusters of brown, russet, yellow.
A dense carpet of leaves encrusts the ground.
A dried maple plummets down without sound.
The touch of the air is cool and mellow.
Not an inch of moss or grass can be seen,
Like prison bars veil it from any light.
As much as it tries it's locked out of sight,
Now, the most masked from the world it has been.
A taste of dampness lingers in the breeze.
The sun is pulled out from behind the smog.
Its rays cascade onto a lifeless log,
As the light is entwined within the trees.
The pale sky shelters the fields sown with corn.
Autumn is a unique time. Love is born.
---
Dymock Woods by Roger Hare
A parliament of timber
sacred assembly
conferring root-to-root
all the while whispering
in the quiet language
of water.
Spreading leaves
to catch our words,
pushing
cell-upon-cell
through the litter of years
to confirm its hold
over me.
---
Do they suffer too? by Giles Dawnay
Do trees suffer
for being trees?
Obeying their nature,
to stand tall
and grow deep,
do they wistfully ponder
where else they may
have settled?
Do they jostle
for the sunlight
and show envy
if no other being
chooses to nest
in their arms?
Do they bare
their scars
'so and so waz ere'
and dignify them,
and do their roots
fight for the best
access to the source?
Do they fear death
either unknown,
or hacked down
to be remade
into something else
against their wishes?
Or perhaps do
they accept,
that they are there
simply
for the true benefit
of all who come near,
with trunk, branches and leaves
thrown wide open
to an endless
yet changing sky,
in a humble yet life-giving
selfless crucifixion.
---
Dieback for LN by Carl Tomlinson
Forever it seems you've formed part of our frame
as medicine, shelter, or spear.
Our ends are the same, they fall from our flames.
Wild in the wind, Chalara lays claim
wasting wood and leaving you bare.
Year after year it reshapes the frame,
as Hymenoscyphus – the fungus to blame –
brings damage beyond our repair.
Our ends are the same when they burn our remains.
Our woodland is girdled now, branches hang maimed.
Helpless, the experts despair
as, dying, you leave us alone in this frame.
As habitats, weather and skyline change
will we know only splashing next year?
If the oak stands alone who will summon the rain?
When our grandchildren scatter what's left of our frame,
when the earth where you stood holds their tears,
will they know that our end is there in your name,
that your name is in our remains?
"Chalara ash dieback .. is a disease of ash trees caused by a fungus called Hymenoscyphus fraxineus". https://www.forestry.gov.uk/ashdieback
---
Ode to a Spinney by Jean Atkin
O rowan, birch and thorn, you are
collectively, my wood of choice.
You bud at first with native caution, yet
if facing south and offered sunshine,
will rush the matter, unfurl at life
in a completely reckless
flush of green.
O you are the dappled, dancing ones,
splashed with wood anemones like
drops of milk
between your toes.
---
Letting go by Tina Cole
In just a few weeks they will fly
leaving trees frost clad, silhouetted
against the iron sky. Have you considered
that trees are experts at letting go,
recycling growth, change and freedom?
There is something honest about trees,
something to admire. Humans are not
so bold, they hoard the detritus
of lifetimes, mummify it in forgotten news.
My mother held on for forty years
to a man she never loved,
too terrified of the world to step
into it. She never acknowledged the beauty
in moments of unfurling or the thousands
of Summer shadows playing patterning
games. Letting go is an art form,
few are adept in its practice. Today
I hold on to edges, refusing to acknowledge
the unusual and remember days
when we attempted to control time,
keep those devils change
and uncertainty from interceding,
keep leaves green and a charm
of goldfinches in their boughs.
---
The Screeching Owl by Kevin Cowdall
A hunter's moon
shines bright and high
above the towering trees;
with stars wide-strewn
in a cloudless sky
and a whisper on the breeze.
The screech of an owl
disturbs the night
and echoes across the air:
A predator on the prowl
takes flight
in search of midnight fare.
---
Trees by Chris White
You walk into a forest
Surrounded by all sorts of trees
All different shapes and sizes
Just stop and look at them please.
Some are bent and twisted
Some look like they're going to fall
Some are short and struggling
Some stand straight and tall.
Some are luscious evergreens
Some have branches bare
Some are young and look fresh and new
Some old, like they've always been there.
All different types of trees
Standing, season after season
You accept that they are just that way
Every tree has a story or reason.
Many have weathered storms
Some didn't get enough light
A few have struggled all their lives
But you don't judge, if they're wrong or right.
You don't care if they are different
And look strange, weird or bizarre
You look and appreciate each and every tree
Just the way they are.
The world would be
So much better, I bet
If we felt the same way,
About the people we met…
---
The Wood of Tidi by Bob Woodroofe
Still early yet the sun already beats down,
as you stride out for the old woods shade,
glad of the cool along the tall hedge.
Ravens croak awake the morning,
sport above the green canopies.
Sink into quietness as you enter,
wooded since the age of ice,
Tidi worked here 800 years ago.
Huge old coppice stools, moss coated,
multi trunked, proclaim it so.
First bells of blue scent the spring,
the twin leaves of the twayblade,
the four leaves of the paris herb.
Followed by the devil's bit blue
and meadow saffron's lilac hue.
See the peacock on the nettles
vie with tortoiseshell and comma,
and orange tips on jack by the hedge.
The tawny fritillary dashes down the ride
as speckled woods dance in dappled shade.
The ride now a riot of yellow, purple, cream.
evening primrose, fleabane, meadowsweet,
scented agrimony, marsh thistle, willowherb.
Small teasel, loosestrife, blackberry blossom,
where white admirables glide down to feed.
Here they found the famous plum,
forester's conifers are turned to planks,
the hazel coppiced for the hurdles.
The clear felled coupes regenerate,
the wood logged to warm our hearths.
The noble chafer still roams the orchards,
on the ranges the badger excavates his sett,
wanders off along his ancient trackways.
The crack of rifles is no longer heard
and bees mine the sand, not bullets.
In the wood a 'fall' of trees new felled,
brash protects from gnawing teeth of deer.
Tall oak 'whitepoles' left to cut 14 years from now,
taller oak 'blackpoles' left to cut a further 14 years on,
and so the cycle continues round
---
Neon Trees by Iona Mandal, aged 13
You taught me to tend for the wild,
in places where it had been quelled,
that the growth of stray wildflowers in gaps,
between the concrete of a postcard patio,
was better than a naked lawn.
As we globe-trotted amidst islands
of cigarette stubs and half-chewed gum,
making colonies on the ground,
tessellating into a synthetic Pangea,
you showed me burly roots of urban trees
breaking through uneven asphalt,
like a finger through an eggshell,
a snake of vascular tissue,
beneath a man-made facade.
That night you told me stories of Pan,
syrinx in palm, galloping through woodlands,
winking at wood nymphs.
But the only rustic music I could hear,
was of traffic and men, on too much drink.
The only woodlands I could see,
were found between plastic neon swings
in drooling play areas,
mimicking the idea of greenery.
And then, I understood why,
city trees grow fast, but die young.
---
The Gift by Margaret Jacobi
It was a gift
Yet we left it there
In its pot, stunted and constricted.
Why did we ignore it?
Perhaps the memories needed to fade,
Pain to subside
before we could treasure the gift,
Taste the fruit.
Two winters passed
It seemed dessicated
Leaves scarcely grew and then were lost
Mud-coloured scraps
Crumpled in the ground.
Finally we dug a hole
Deep for its roots
Gingerly placed it in
Tenderly packed the compost,
Moist, brittle brown,
Sprinkled clear water.
This spring at last
Buds, slender but fresh green
and a glimpse of white blossom.
The possibility of growth
Of memory giving fruit to consolation
---
The Tree by Barbara Wright
I saw a tree
I'm sure I did
While standing
By the river.
I thought
I saw its leaves
Give a little quiver.
Yes I saw a little tree
Down by the river.
In its leaves a little bird
Looking at the river.
Above my head
A nest of birds
Down by the river.
The wind blew cold
A darkened sky
Made me stand and shiver.
I thought I saw
A little tree
Down by the river
---
The Oak by Stephen Caudery
Underneath your vibrant cloak
You hide your frame of winter beauty
That stark frame against grey sky
Through mist and sun you stand
And have stood for ages past
Held aloft by sturdy stem
Deep rooted into our beloved earth
We have no root to hold us here
So we are free to roam
Unconstrained to explore and discover
Yet in our eagerness to see
What this world can give to me
We lose the value of being still
Rooted – grounded LORD in Thee
---