Ledbury Poetry Festival is partnering with Queenswood Country Park to launch our "Poetry of the Woods" on-line poetry submission. We are calling for your poems on your experiences with woods and trees – perhaps trees have healing qualities for you? Perhaps you like to smell the silence and hear trees whisper? Perhaps you are inspired by the multiple life forms that inhabit trees and woods? If you're indoors in isolation or lockdown, is there a tree you can see or remember?
Upload your poem here using the form below (40 lines maximum). One poem per person, please. Your poem will be enjoyed by our on line community, and submissions will be convened for a special Festival reading event. Mandy Ross, our tree whispering Poet of the Woods, has started the campaign with her poem for two voices (read the italics as chorus) "What We Know"
About Mandy Ross, Ledbury Poetry Festival's Poet of the Woods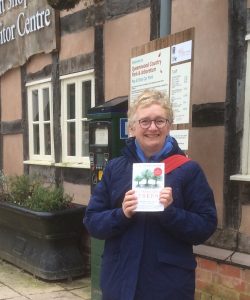 Mandy takes an unconventional approach to poetry, using it as a spark to engage and weave voices and stories in all sorts of communities. She makes visual text work too, often seeking inspiration outdoors in the city and beyond. Training as a psychotherapeutic counsellor, she explores creative approaches to wellbeing and personal growth.
Mandy has written lots of children's books as well as plays and work for adults. As one half of Secret City Arts, she works with storytellers, musicians, photographers and filmmakers to bring words off the page.
www.mandyross.co.uk, www.secretcityarts.com
Poetry of The Woods entry form 

Queenswood Country Park & Arboretum is a popular woodland park in the centre of the Herefordshire and one of its most visited attractions. The site includes an arboretum, a 47-acre tree collection, and 123 acres of semi-natural ancient woodland .
A number of trails run through the site including accessible paths on easy terrain, more challenging, longer trails and an audio trail with specially designed listening posts where you can listen to snippets of local history, and poems selected by Ledbury Poetry Festival.
The park contains a visitor centre with all amenities, and a café. A full programme of events and activities runs throughout the year.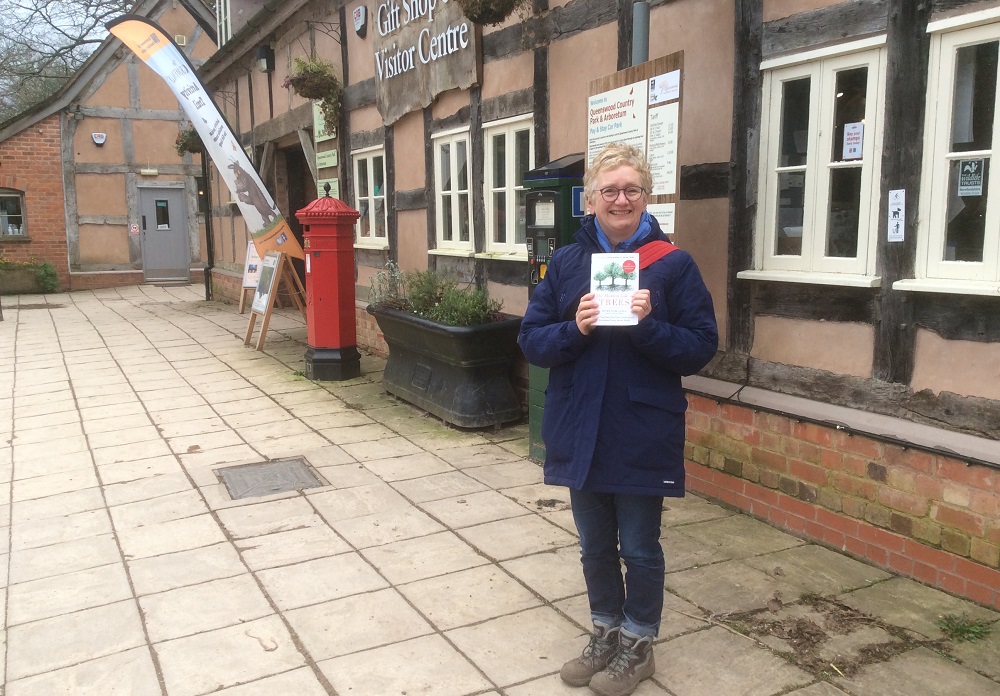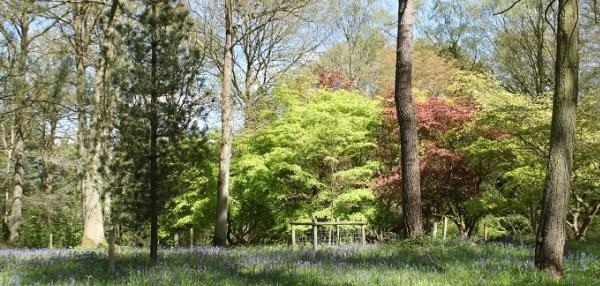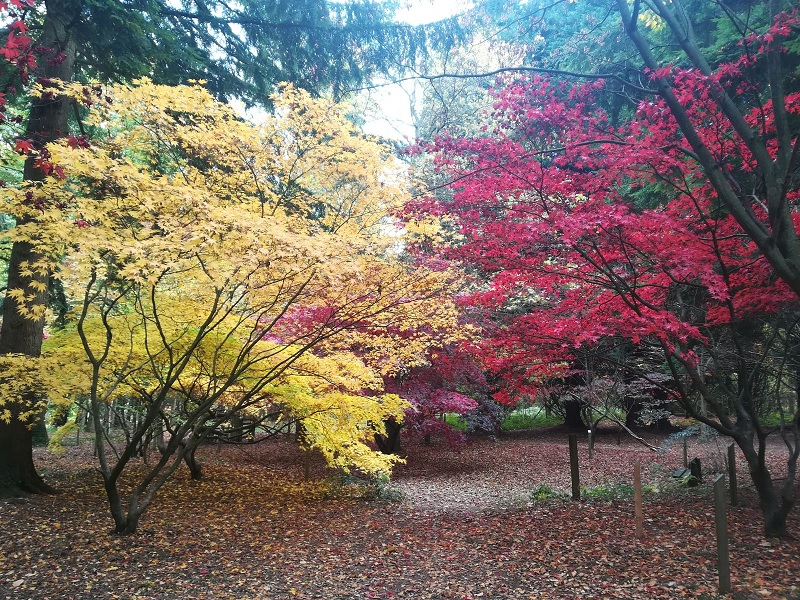 Queenswood Country Park is located on the A49 at the top of Dinmore Hill between Leominster and Hereford.  Postcode: HR6 0PY
---
What We Know                                          Mandy Ross
We know we're small, walking among time-giants,
drinking their centuries of tall, rustling grace,
know one place
here    now   dark   light   dark
grow slow           still         deep         high
lace, shade and airy rooted reach
between earth and sky, breathing light,
kin   reach   bend   roots   hold
endure rhythms    heat    freeze    storm    calm
husbanding food and sap through seasons' stories,
mothering saplings, even rotting purposefully.
bud     slow unfurl    leaf
sun green under over through greengreengreen     fall
bud  seed         wood         rot          nourish
So much we know, all eyes and ears, naming them
in many languages, learning, measuring, writing,
bird  visit  visit
as they spread and whisper wordless messages of slow
urgency above our heads, beneath our feet.
rain!      roots drink       share
seed loves life     each     mine     ours
So quick and full we are, fluttering, wanting.
We love life, each, mine, ours
seeds make seeds
and our future seeds making seeds.
Here, now, we know our wants threaten,
threat
rhythm shifts             falters
yet can't seem to shift.
Watch the film of this poem here
---
Re-wilding
By Virginia Griem
Tanglewood, whitewood, spindletrees
by water-runs, birchbark marked by devil's
claw, ash hung with heaven's keys. Here
the bees reign, cockchafer crawls the
undergrowth nudging through the celandine.
Willow warbler cascades his song, sets the
catkins tumbling, while gangs of whitethroats
start a game of chase chase me, and jenny
wren busy in the brush being madam broody
intent on nesting, mouses up the bramble
covered bank. Here the wood is young, sapling
bound, bending each whichway, playful in its
long legged lanky growing, curious in its new
found confidence, ready to sing and dance
with all nature's gifts re-wilding.
---
Sonnet for Autumn  by Shreya Aggarwal
Bursts and clusters of brown, russet, yellow.
A dense carpet of leaves encrusts the ground.
A dried maple plummets down without sound.
The touch of the air is cool and mellow.
Not an inch of moss or grass can be seen,
Like prison bars veil it from any light.
As much as it tries it's locked out of sight,
Now, the most masked from the world it has been.
A taste of dampness lingers in the breeze.
The sun is pulled out from behind the smog.
Its rays cascade onto a lifeless log,
As the light is entwined within the trees.
The pale sky shelters the fields sown with corn.
Autumn is a unique time. Love is born.
---
Dymock Woods by Roger Hare
A parliament of timber
sacred assembly
conferring root-to-root
all the while whispering
in the quiet language
of water.
Spreading leaves
to catch our words,
pushing
cell-upon-cell
through the litter of years
to confirm its hold
over me.
---
Do they suffer too? by Giles Dawnay
Do trees suffer
for being trees?
Obeying their nature,
to stand tall
and grow deep,
do they wistfully ponder
where else they may
have settled?
Do they jostle
for the sunlight
and show envy
if no other being
chooses to nest
in their arms?
Do they bare
their scars
'so and so waz ere'
and dignify them,
and do their roots
fight for the best
access to the source?
Do they fear death
either unknown,
or hacked down
to be remade
into something else
against their wishes?
Or perhaps do
they accept,
that they are there
simply
for the true benefit
of all who come near,
with trunk, branches and leaves
thrown wide open
to an endless
yet changing sky,
in a humble yet life-giving
selfless crucifixion.
---
Dieback for LN by Carl Tomlinson
Forever it seems you've formed part of our frame
as medicine, shelter, or spear.
Our ends are the same, they fall from our flames.
Wild in the wind, Chalara lays claim
wasting wood and leaving you bare.
Year after year it reshapes the frame,
as Hymenoscyphus – the fungus to blame –
brings damage beyond our repair.
Our ends are the same when they burn our remains.
Our woodland is girdled now, branches hang maimed.
Helpless, the experts despair
as, dying, you leave us alone in this frame.
As habitats, weather and skyline change
will we know only splashing next year?
If the oak stands alone who will summon the rain?
When our grandchildren scatter what's left of our frame,
when the earth where you stood holds their tears,
will they know that our end is there in your name,
that your name is in our remains?
"Chalara ash dieback .. is a disease of ash trees caused by a fungus called Hymenoscyphus fraxineus". https://www.forestry.gov.uk/ashdieback
---
Ode to a Spinney by Jean Atkin
O rowan, birch and thorn, you are
collectively, my wood of choice.
You bud at first with native caution, yet
if facing south and offered sunshine,
will rush the matter, unfurl at life
in a completely reckless
flush of green.
O you are the dappled, dancing ones,
splashed with wood anemones like
drops of milk
between your toes.
---
Letting go by Tina Cole
In just a few weeks they will fly
leaving trees frost clad, silhouetted
against the iron sky. Have you considered
that trees are experts at letting go,
recycling growth, change and freedom?
There is something honest about trees,
something to admire. Humans are not
so bold, they hoard the detritus
of lifetimes, mummify it in forgotten news.
My mother held on for forty years
to a man she never loved,
too terrified of the world to step
into it. She never acknowledged the beauty
in moments of unfurling or the thousands
of Summer shadows playing patterning
games. Letting go is an art form,
few are adept in its practice. Today
I hold on to edges, refusing to acknowledge
the unusual and remember days
when we attempted to control time,
keep those devils change
and uncertainty from interceding,
keep leaves green and a charm
of goldfinches in their boughs.
---
The Screeching Owl by Kevin Cowdall
A hunter's moon
shines bright and high
above the towering trees;
with stars wide-strewn
in a cloudless sky
and a whisper on the breeze.
The screech of an owl
disturbs the night
and echoes across the air:
A predator on the prowl
takes flight
in search of midnight fare.
---
Trees by Chris White
You walk into a forest
Surrounded by all sorts of trees
All different shapes and sizes
Just stop and look at them please.
Some are bent and twisted
Some look like they're going to fall
Some are short and struggling
Some stand straight and tall.
Some are luscious evergreens
Some have branches bare
Some are young and look fresh and new
Some old, like they've always been there.
All different types of trees
Standing, season after season
You accept that they are just that way
Every tree has a story or reason.
Many have weathered storms
Some didn't get enough light
A few have struggled all their lives
But you don't judge, if they're wrong or right.
You don't care if they are different
And look strange, weird or bizarre
You look and appreciate each and every tree
Just the way they are.
The world would be
So much better, I bet
If we felt the same way,
About the people we met…
---
The Wood of Tidi by Bob Woodroofe
Still early yet the sun already beats down,
as you stride out for the old woods shade,
glad of the cool along the tall hedge.
Ravens croak awake the morning,
sport above the green canopies.
Sink into quietness as you enter,
wooded since the age of ice,
Tidi worked here 800 years ago.
Huge old coppice stools, moss coated,
multi trunked, proclaim it so.
First bells of blue scent the spring,
the twin leaves of the twayblade,
the four leaves of the paris herb.
Followed by the devil's bit blue
and meadow saffron's lilac hue.
See the peacock on the nettles
vie with tortoiseshell and comma,
and orange tips on jack by the hedge.
The tawny fritillary dashes down the ride
as speckled woods dance in dappled shade.
The ride now a riot of yellow, purple, cream.
evening primrose, fleabane, meadowsweet,
scented agrimony, marsh thistle, willowherb.
Small teasel, loosestrife, blackberry blossom,
where white admirables glide down to feed.
Here they found the famous plum,
forester's conifers are turned to planks,
the hazel coppiced for the hurdles.
The clear felled coupes regenerate,
the wood logged to warm our hearths.
The noble chafer still roams the orchards,
on the ranges the badger excavates his sett,
wanders off along his ancient trackways.
The crack of rifles is no longer heard
and bees mine the sand, not bullets.
In the wood a 'fall' of trees new felled,
brash protects from gnawing teeth of deer.
Tall oak 'whitepoles' left to cut 14 years from now,
taller oak 'blackpoles' left to cut a further 14 years on,
and so the cycle continues round
---
Neon Trees by Iona Mandal, aged 13
You taught me to tend for the wild,
in places where it had been quelled,
that the growth of stray wildflowers in gaps,
between the concrete of a postcard patio,
was better than a naked lawn.
As we globe-trotted amidst islands
of cigarette stubs and half-chewed gum,
making colonies on the ground,
tessellating into a synthetic Pangea,
you showed me burly roots of urban trees
breaking through uneven asphalt,
like a finger through an eggshell,
a snake of vascular tissue,
beneath a man-made facade.
That night you told me stories of Pan,
syrinx in palm, galloping through woodlands,
winking at wood nymphs.
But the only rustic music I could hear,
was of traffic and men, on too much drink.
The only woodlands I could see,
were found between plastic neon swings
in drooling play areas,
mimicking the idea of greenery.
And then, I understood why,
city trees grow fast, but die young.
---
The Gift by Margaret Jacobi
It was a gift
Yet we left it there
In its pot, stunted and constricted.
Why did we ignore it?
Perhaps the memories needed to fade,
Pain to subside
before we could treasure the gift,
Taste the fruit.
Two winters passed
It seemed dessicated
Leaves scarcely grew and then were lost
Mud-coloured scraps
Crumpled in the ground.
Finally we dug a hole
Deep for its roots
Gingerly placed it in
Tenderly packed the compost,
Moist, brittle brown,
Sprinkled clear water.
This spring at last
Buds, slender but fresh green
and a glimpse of white blossom.
The possibility of growth
Of memory giving fruit to consolation
---
The Tree by Barbara Wright
I saw a tree
I'm sure I did
While standing
By the river.
I thought
I saw its leaves
Give a little quiver.
Yes I saw a little tree
Down by the river.
In its leaves a little bird
Looking at the river.
Above my head
A nest of birds
Down by the river.
The wind blew cold
A darkened sky
Made me stand and shiver.
I thought I saw
A little tree
Down by the river
---
The Oak by Stephen Caudery
Underneath your vibrant cloak
You hide your frame of winter beauty
That stark frame against grey sky
Through mist and sun you stand
And have stood for ages past
Held aloft by sturdy stem
Deep rooted into our beloved earth
We have no root to hold us here
So we are free to roam
Unconstrained to explore and discover
Yet in our eagerness to see
What this world can give to me
We lose the value of being still
Rooted – grounded LORD in Thee
---
The Marvel of Nature by Brian Tannatt Nash 1971,1995 and 2020
Give me acres of land to roam o'er,
Give me forests and streams and hills,
Give me time to marvel at nature,
and forget all life's troubles and ills.
'tis a simple life that I want, Lord
'tis a simple man that I am.
To look at an oak and see strength,
Strength without worry or care.
When I chance to look at the heavens
or smell the sweet grass at my feet,
I know that You're there as a presence
with a love that Man cannot beat.
'tis a simple path that I tread, Lord
upon this, Your delicate Earth
With a lingering hope we'll see reason
and preserve all You've given mankind.
Yet the crystals of frost in the Winter,
and the glare of the pure driven snow,
remind me, from harshness comes beauty
and, in Spring, all newness aglow.
'tis always a time for renewal
to change the things that are wrong.
To help make this a far better world,
where Man is at peace with himself.
The song of the soaring skylark,
and the lapping of the salty sea,
the warmth of the sun on my body
give me pleasure, immeasurably.
'tis a simple task that I'm charged with
to live a good and honourable life
to put back all, No, to put back more than I've taken
and enjoy my purpose in life.
Give me time for my contribution,
to the pleasure of futures to be,
To return the joy that's been given
so often and freely to me,
'tis a simple seed that I plant, Lord
that will grow to a marvellous tree.
To roam thru' the woods and see life,
Life with its future assured.
---
My Friend by Rupsha Mitra
I have heard of wintry-woods,
Ravishing-roses and blooming briars..
"Love dwells in the foliage of forests!"
I thought they are such liars.
But then….there was this tree
With branches-embracing
Welcoming air, wanting to be
my kin…
In my forlorn, formidable teens,
It knew all the stories of my pain .
The only purifying, trusting friend.
Of my love,desire and the fire.
That ignited me everyday.
I had told my friend- flowering fecundity.
My patient peer, not heard but listened to me.
My friend breathing of pulchritude..
That shared my lone as a teen.
Then days passed, as I grew ..
In rendezvous, I went back to …
.. my empathetic beau.
My lovely friend still as beautiful before
Still the freshness, the scent of serenity…
The greenery of the strong and lovely soul..
As if recalling mellifluously..
The nostalgia of our memories.
With tears in my eyes, a quandary..
Of not knowing how to thank…
For being the sheltering belt of my insecurities when I was an ingenue-of eleven.
My friend, with the enduring alluring captivating calming beauty…
Taught me how to appreciate..
The beauty of rains..
The light of the sun.. and
The charm of enigmatic endurance.
---
Fireplace by Wendy Fout
The fireplace, is like the feeling of LOVE,
It is beautiful to look at, it gives you a calmness, it is oh so mesmerizing, it keeps you warm , it feels you with a sense of security it can have you sleep in comfort, only to have a shadow of darkness of coldness when it dies out, it disturbs the felling of comfort, the beauty is gone, the calmness turns into a fiercest of terrifying feelings, which can turn your feeling into coldness of being like a death. It turns and tosses of sleepless times when you want to rest.Therefore,it is up to you to keep the love and compassion burning in your soul. That is the spark of life into thy heart of the fireplace.
---
The Story Tellers Of Katyn by Gill Garrett
(i.m. April – May 1940)
Delve deep in the undergrowth;
beneath curious fingers, bark is Braille;
to the attentive ear, murmuring foliage
whispers low, confides how,
once upon a time,
these trees stood witness to a spring
that carpeted the forest floor
redder than autumn's fall.
Now their canopy fends off the midday sun,
cradles new life in the crook of branches,
echoes to the call of warbler and bunting.
Now a summer breeze caresses
the curve of their trunks, tousles leaves
as would a reminiscing grandfather
a young child's hair.
---
I wish you were mine by Françoise Walot
Each year
again this year
to reduce you
reduces me to tears seeing
the cuts
feeling the bleeds
Birch tree who planted you there
in front of his house
too close for him to bear?
Kingdom for the birds
deserted
Never give up
---
Our Woodland by Trevor Stringer
The bluebells are covered in ivy and vine
The white jasmine choked by trees intertwined
Our love was seeded where the walnut once stood
That time when passion and life ruled our wood.
Get rid of the dogwood, the bramble, the sallow;
Make me alive by the sight of your light;
The sticky sweet lime, let me smell your aroma,
The red berried rowan let me drink of your wine.
I will not live like the Lombardy poplar,
Erect yet alone with no feminine part,
But alive and reborn like a hedge layered willow;
As the bounds of your beauty, so the bounds of my heart!
---
Beyond the Shadows Of Lockdown by Malcolm Whitehead
Beyond cool garden shadows
in a keen April breeze
newly green branches breathe.
Where is she? Where is she?
ask the leaves.
Yes, we welcome the bees
but still we are lonely
we trees.
We know that in life
there are no guarantees
but until she returns
we cannot be
at ease.
Where is she? Where is she?
We beg you now
on bended knees
please find her for us
wherever she breathes.
Seek the whole earth
seek all seven seas
then bring her to us
we lonely trees
---
Returning by Jodie Duffy
When this all began
you stood in silhouette
arms reaching up for
something you could not grasp
fingers jabbing the shadows
you cursed the sky
you'd waited so long to see
it was a few days later
when I noticed the buds
green breaking through
your wrinkled, cynical skin
and the clouds softened
a week or so after
your lower branches were dressed
ready to welcome
the imperfect spring
warmed, you shrugged off
the fatigue, the chill
from your creaking limbs
then, today you nodded
towards the house
I sat next to you
the shade of your leaves
rippled across the grass –
the return of your laughter
---
Housman in Autumn by Alison Falls
Loveliest of trees, the cherry now
Is hung with fire along the bough
While crimson, orange, gold and green
Together through the woods are seen.
Now of my threescore years and ten
Not one day will come again.
Nor is it given me to know
How many days I've yet to go.
But since to look at woods alight
Time is no measure of delight,
A moment's all that I desire
To see the cherry hung with fire.
---
Nature Club, 1998 – 2002, by Heddwen Bethan Creaney
I never learnt the leaves
inked on worksheets
cut from brothers
I never learnt to remember
to hear his name
when I looked up
head tipped so far I can't breathe in
I never learnt what they told me
twisting the leaf's stem between
thumb and index
feeling the dry bark,
waxy crayon on crisp crunching paper
All I remember is
the dust of the Forest
on my finger tips
sticking to the sap
sticking to me
I forgot again
to listen,
it might have been an oak?
---
Euphoric Groves by Avisha Mathur
I miss the blissful bond that we had
All the times where i felt down
It lifted me up in the air
I failed to remember any despair
A wave beneath me that wouldn't let me drown
It confessed to me its pain
And how it helped man but man helped annihilate,
Exterminate the woods, now he's in vain
He's insane!
All they try to is to co exist
Provide with the elixir of life
Bring life into the bodies of mankind
Subdue, suppress, insufflate the toxicity in our minds.
When I abscond in wanderlust
Take off in hopes of efficacious meditation
I will for eternity circle back to
Euphoric groves for rejuvenation
Obliterate the unwanted
Revamp,renew the zephyr
Give an adobe to the tiny and immense
Lord, shield these Euphoric Groves forever!
---
Tree by David Smith
Just before you go
let me tell you about the tree
on the south side of the hill
which beckons me to lie
in its sloe-blue rumors
Today we spoke for the first time
I asked and it was agreed
that I could bring my special friend
So
will you please.
---
The Bluebell Wood by Sue Johnson
Walk in afternoon light, your hand in mine,
through an orchard in blossom.
Open the gate that leads to the woodland.
Notice birdsong and primroses,
violets and wood anemones.
Follow the path until you reach the place
where silver birches rise from an inland sea
vibrant with colour and scent
pulsating with loving memories.
Pause here. Listen to your heart.
Connect with the magic of this place.
Make a wish at the special tree.
Give thanks for everything we have now
as we create our own tomorrows
among the tide of bluebells.
---
The Wishing Tree by Judy Dinnen
Blue for hope, red for prayer, yellow for fury
They blew in the wind by the village path,
strips of Inge's dress, Tomas' jacket ,
Irma's bedspread, striped and worn,
Green for resignation,
flowers for remembering.
When hunger or need came
Maria cut strips of fabric,
rag ribbons, hope bands,
went to the wishing tree,
standing alone in the wind,
cold biting her cheeks.
Checks for tomorrow,
corduroy for sunrise.
Fingers stiff as frozen cod,
she tied her found ribbons
on a crazy branch,
round and over and under,
so the blast wouldn't steal them.
Blue for hope,
patterns for apricots.
Slowly, prayerfully, she let go,
dropped her calloused hands
against her flowered smock.
They blew with the whispers of her heart,
waving hope in the bitter cold,
wishing for gold, for journeys,
for peace, for release
or even, maybe, for romance.
Red for prayers, stripes for dreams,
blue, green, emerald, puce, amber
for adventure and a new moon
---
Terroir
(Grandmont, Languedoc)
by Roger West
Limpid sun in a late December sky. Sounds of rifle shots rippling, of baying hounds rebounding. We foraged for pine cones, truffling them out as they snouted and snuffled in the bracken.
He stepped from the trees, almost perfectly camouflaged, weathered skin against weathered bark. On point duty it seemed for the hunters tracking their prey further down the valley. He led us through undergrowth down the path known only, he said, to him to show us the dolmen and withdrew to a respectful, custodial distance while we examined scarified and striated stones, sacrificial ashes long absorbed into soil. We saw him cock an ear, tilt his head, as though sniffing a new scent. 'Voiture' he said, hearing it before we did, 'elle monte', and took off towards the car park to flush out fresh quarry, returning with a new brace of visitors, harried and run to earth.
Later at home we burned the pine cones in the hearth, their heady resinous pyre spiralling upwards. Sacrificial ashes to sacrificial ashes.
---
The Lilac and the Cherry Tree by Mark Mansfield
There is a garden, choked with weeds,
where a lilac and a cherry tree
beside each other bloom,
where birds and squirrels play and feed
around a forgotten tomb.
The lilac's branches reach like wings,
blossoming its lush perfume.
The cherry tree soon follows suit,
budding white flowers and some springs,
tart globes of unpicked fruit.
Long ago, two lovers drowned
near where these two trees grow,
around which squirrels and birds and more
forage on the untended ground—
a few long after the trees repose
when the tomb is buried in snow.
---
Willow by Karen Glen
the weeping willow waved softly in the wind
shedding teardrops of leaves into the river at its feet
the river grabbed the tears and caressed them
before they were caught by the current
and swept spiralling downstream
before the tears dissipated in to the arms of the willow
resting with abating breeze as it began
to join the tears in the river
---
Wodewove* by Bob Woodroofe
quiet across the woodland glade
comes the woodman with his blade
soon to ring through tree and wood
bleed away the sap like blood
like my crop I grow straight and true
my strength of character runs right through
I too am just as green as they
with leaves about my faces
I love to work and lie and dream
in amongst their shady places
there I sing my own sweet song
and whistle tunes upon the air
they hear me safe within their homes
and from deep inside their lair
they never see me yet they know
who I am and what I stand for
I come from the deepest wildwood
still uphold its ancient law
my mother wouldn't know me
because I am not of her alone
I belong in hedge and wood
rise through earth and stone
shrouded in green monk's habit
guardian spirits hasten to the task
shadows behind the trunk
hidden by the mask
come let us play the game
you know well who I am
pray tell me what's my name
forever upon the woodland scene
I am the one that they call green
* Wodewove – the dark man of the woods
---
Search by Iuliana Pasca
Do not search for me on Facebook,
I'm going where the stones have souls.
Every spring
you shall find emotions
in the water that awakens;
listen to its story, it has read stones
written by the truth seekers.
When you'll miss me,
look at the calmness of the trees
and the twining of the branches;
search in the springs,
in forests and in the rain,
they will whisper about loneliness
and life's purpose.
You shall find me
in texts written in blood,
in clouds,
shadows
and wilderness.
Watch and listen for a while
then move on,
to comprehend you won't be able
until
the written blood will flow through your veins,
the shadows will return to the clouds
and the wilderness of the soul will be filled
with the sand of the desire to know me.
---
Death of a Bluebell Wood by Vickie Johnstone
The earth is screaming silently,
Jaws ripped wide open
To reveal a gaping hole.
Where once breathed wood giants
And a carpet of living purple
Where people walked since 1600
Is now a stripped battleground
Of stumps, rocks and waste.
Bees, butterflies and hoverflies
Float on the breeze with nothing
To pollinate in this naked space.
Where once a canopy of leaves
Shielded us from heavy rain
Like open umbrella arms,
There is an empty vacuum,
The moist brown upturned.
These ancient bluebell woodlands
Have been carved out, centuries
Of existence bitterly erased.
I look over this wretched land
And despair to think who did this.
A legacy of one man's greed?
Uprooted, we search for truth
Amongst red tape and excuses.
The dormice and squirrels,
Birds, bats and insects have fled,
Wounded or rendered homeless.
Others died in the felling.
Where will the birds be nesting
Next year? They won't return.
Where will we walk our children?
The trees have taken their own truth,
Their ancient circles of wisdom,
To the grave while nature weeps.
There is a gaping hole here
In the landscape. The heart
Of this Devon valley is breaking
And nothing will fill it.
---
Breathing by Tamsin Pearce
Dappled sunlight
Evening rays
Poplar shadows
Rippling waves
Flickering petals
Crisscross hatch
Metallic silver
Moss bark tracks
Weaving pathways
Raised root knots
Pheasant footprints
Forget me nots
Calming woodland
Clear cool breeze
Peaceful ambience
Springtime breathes
---
Forest of Dean by Peter Johnson
The ghosts of this Royal forest,
Hide in these trees,
On twisted branches,
In hollowed out trunks,
Poachers and miners,
Yesterday's men,
Poets and artists,
Flourish and fall,
Ink stains of mystics,
Fade in fast running brooks,
Cloaked by the morning mist.
The veins of wintered trees,
Cling on to remnants of golden brown tear drops,
Falling across miles of forest tracks,
Pockmarked by ditches and industry scars,
Bookmarked by sculptures ,
And stained glass forests.
We are waiting for the waking of spring,
And as time trips by the forest fills,
With walkers and runners and cyclists,
Families and dogs,
To breathe in this magical air,
With the backing of bird song,
And water flowing through underground stream,
The clap of wood pigeon wing,
And the call from a lone crow,
While the boar and the deer stay distant,
Til we pack up and go home,
And the stars come alive,
On this Forest of Dean
---
Tree talk by Alison Brackenbury
We hear two kinds of trees. One cannot stay,
like wayward ashes of the railway,
which uproot sheds, are felled, judiciously.
But how their sleek leaves pour! They are the sea.
Beeches remain. Wind-rushed, their rich ranks roar.
Head down, in hill-top tunnels from his door,
a bitter man, who strains to bend like these,
would be at one. Beeches are angry trees.
Massed pines, Victorians' darlings, whisper stories.
I do not share their narratives of glories.
Yet mouse-squeaks silver them, small goldcrest words.
The tender cords of great trees' throats are birds.
Step in a storm-struck shell, the hollow yew,
its rose fruits dewed when Saxon gold burned new.
Upon its smoked red bark, rain's volleys come,
black sprays throb water. You vibrate, time's drum.
But fear the woods' late stillness in July,
when sudden dusk has drowned each finch or fly.
No leaves love us. Go now! Or, glancing round,
you hear your future, with no trees, no sound
---
Dream by Mori Leadbetter, age 9
Trees, trees,
Blow in the breeze,
Glint in the sun,
Making life fun.
Though it seems
That every tree dreams,
They awaken us with their brisk breeze.
---
Wild Garlic – in woods by Noeleen Fasolilli
Who would have thought on such a find?
Of carpet white and sceptre crowned,
Filtered light through praiseful hands,
And mighty boughs protecting lands,
And there you were white blossom aired,
Above bowing gowns in regal stare,
A fragrance strong nostalgic there,
And simmered warmth and comfort care,
Why hidden in a valleyed ear?
Where none might see fragrance revered,
That I should find amazed to be,
And join the homage owed to thee,
A two-hold motive in his hands,
Beauty, warmth on this our land
---
Leaf Mould by Chris Hanvey
My fork lances easily through layered mould,
smelling of mushrooms and damp.
Piercing the silver torn leaves
Like invoices on an accountant's spike.
Soggy, as if well-thumbed newspaper,
falling open to the prong's probing.
Or half-burnt books,
writhing in flames
And piled high on rioters'bonfires.
I think of the oak, hornbeam and willow.
Their leaves gently falling.
And if not heard making no noise?
And truffles under oak trees,
snouted out by wooly pigs.
And far deeper underground, the press of forests,
Dug out to burn brightly in domestic hearths.
Jagged, glistening black rock that glazes the hands
as hard as leaf mould is soft and crumbling
---
The Leaf Warbler by Phil Madden
At first solely sound.Unseen in deep green.
Maybe a day to settle for whimsy.
Pretending the tree has learnt all the songs.
But then flit and then perch.
Blood shadow of silhouette.
And then new flit and perch. Full frontal now.
Sun struck, it sings.
Arpeggio orgasm of quivering trill.
Whole body shudder. Whole body thrill.
---
Heartwood by Kathy Miles
These pages: long unopened, a flimsy crackle
of leaves that tense against the spine,
ochred from the shop's forgotten shelves.
A sinter of melded forests, how fragile
it is, how brittle. I should know better,
and yet unfold the book against its will.
And the perfect binding breaks,
snapped back like a sprung lock.
Poems lose their bearings, go racing
round the room like scattered birds.
There is no map for trees. But held
in the memory, perhaps a twist of bough
that marks the lane where you
turn again to your own place.
Held in the threnody of wind,
in the starlings' hefted code.
Each twig and latticed branch
tuned to the rook's sharp compass,
the geodesy of a blackbird's eye.
So hold them while you can.
Feel that woody hug, smell sugary sap,
let their cells mutate your flesh
into leaves and bitter acorns.
Enter the trunk. Count whorls and rings,
peel back the door of bark. Step inside.
And see how a black hole opens up,
sucks you into the heartwood,
down past taproot and bedrock
to the iron-nickel core, where landscapes
are forming in an artery of fire,
and a kenning is forged
from the glowing trope of furnace.
---
Leaking Drips of Learning by Stephen Wren
It was always in the wood's company
Birches and elders were book ends, Hazels
the arms of my favourite bench
Earthy, earthly existences subdued
by heavenly beams of amaranth. Rose-red,
feral and not forgetting
But, primed always
Showers of not knowing
In absentia
Thoughts about the why
passed between each tree like bullets
Terracotta and grey and less banal
Twins with me in the Square – with placenta
leaking drips of learning
Quick, quick
---
All About Trees By Sumi Leadbetter age 7
Trees are blowing all around,
Trees are moving with every sound,
Birds are having babies,
Squirrels are having them too,
Trees are homes for animals and bugs,
From the mighty Oak to the evergreen Yew.
---
How to Grow an Apple Tree by Esme Blue age 7
the pip from the pith
of an apple
is early food for it to germinate
and shoot upwards
slowly slowly
with its root shooting downwards
slowly slowly
stem likes good
warm moist earth
for growing well
into light
for growing blossom
that blossoms
into blossomy, juicy
apples
delicious
caring I watch carefully …
---
In Elkin Wood by Dave Holmes
In Elkin wood
Beneath the trees
We picnic'ed
And exposed our knees
Bright sunshine
A gentle breeze
Sent a quiver
Atop the trees
the butterflies
madly waltzed
as we amazedly
watched
two jays
defending
territory
did I just say tory
Bagels with cheese
Boiled eggs and ham
Pork pie
A diet?
Who gives a damn
Boris lets us out
Today
An extra spike
Indoors we'll stay
Senior persons
Stay where you are
The hospitals can't
Deal with your care
We've had a good day out
Home again
Home again
More rules to flout
---
Crataegus by Dean Brindley
I find you faery tree
Standing unplanted and alone
on the green bank where gypsies camped
Garlanded and wrapped around with stones,
shielding the spring that slips out from the dell
Life giver, taker away of life
Into your bark I push
this needle from the collar of my coat
Allow it to conduct the hate that tears
the fabric of my darkling soul
Port-way to the otherworld
Hold my hope, my outstretched arms
I fear you and I will protect you
Three times 'round the circle walk
And each step closer to your bole
I close my eyes that I can see
Into your bark I push
this needle from the collar of my coat
Allow it to conduct the hate that tears
the fabric of my darkling soul
---
Willow Feels the Chill of Winter by Raine Geoghegan
Sharp frost fills the air. The ground hardens.
Stripped of colour like the sky, you shed your leaves and weep.
As you turn inwards, Merkstave crawls into your trunk while the earth groans.
You are more stone than bark.
Once you gave refuge to wolves. They leapt into your branches, slept at your feet, listened to Odin's footsteps,
He who wandered through the woods, bearded, one-eyes. When he lay down at night the wolves licked his hands.
Is this what you long for?
Merkstave – Runic word for confusion
---
Pinkish white path by Sheila Salway
Waving trees in the sun
Pinkish white path
Create patches that quiver
Roots exposed
the earth`s ribs
---
In the woods by Ruth Esther Gilmore
Hear, I say to myself, hear,
hear, the raindrops falling,
feel the moisture rising.
How many times will you
hear the rain
on fallen leaves?
How many times will you
feel the moisture
on risen dreams?
Hear, I say to myself, hear,
hear, the time falling,
feel the change rising.
Every time goes through a change,
but every risen change
has its own time.
When time rises over change,
there is a change
that falls through time.
---
Prayer by Carol Howarth
under Scots Pine,
look up.
a hundred feet deep,
sky a watery blue,
flecks of white vapour swirl
lazily through.
flock of starlings submerge
in waves,
sunlight glints
on green and blue
windows to the mind.
trunk deeply scored,
years measured by rings of time;
sometimes plenty,
sometimes lean.
rustling anxiety as storms approach,
high winds whip branches
into a symphony of sound,
thick branches submit, sway,
bend, sacrifice,
soften, still.
reflection, resolution.
birdsong breaks the silence,
a robin trills,
the distant thrum of a woodpecker,
in this cathedral.
---
Woodland Harmony by ADS
Even the birds seemed hushed, as
I wandered on familiar well-worn ways.
Memories interlinking, overlapping,
Under a light canopy of leafy trees.
Soft shadows on sun splashed paths,
Arrayed in gently flickering patterns.
Interlaced images in a wooded glade,
Tranquil meanderings, light and shade.
---
Waiting by Kader Sevinç
Stray dogs are waiting,
night is almost asleep.
Wind is sweeping sidewalks
night is now torn apart.
grass of sleep is on the move.
The moon is nowhere around.
Buildings are sulking.
Pen is waiting for paper,
row boats for a kiss.
I am walking towards your forest.
Your smile is the earth's lashes, a novel page under rain.
The moon is still lurking somewhere
Trees are waiting.
Rocks are waiting.
A day of festivity that echoes
with the songs of dead birds.
---
The Leaving by Michael Forester
When the marsh wind sighed and the hare's tail swayed and waved,
I wavered.
And the valley sang a soft soliloquy in requiem.
I did not see the mist hang low upon the brook bed's broken back
or watch the roe buck toss indifferent antlers at my memory.
"Why?" asked a sullen gorse flower.
But the question was rhetorical.
"Why now?" the field mouse added, singing solo to the rustling oak leaf chorus.
The ponies think themselves the masters of their destiny,
but merely play at freedom til the Drift.
And I?
I had no more choice than they.
I turned my back and drove away, branding the ground with temporary tyre tread.
And the Forest brushed my dust from off her feet.
---
Through the Woods by Graeme Sandford
When travelling through the woods,
take care;
and, if you happen to see a flicker of flame
from a fire there,
ignore it,
and continue upon your way-
trolls are not friendly
they'll eat you
as soon as look at you,
and if they do look at you
they are just sizing you up
to see what sort of a meal you will make.
So,
please take care
if you are wandering there.
---
A Swarm of Stars over the Autumn Woods by Steve Geliot
A silver light is ringing through the high pines,
A soft tinitus,
Sweet as a lover's kiss,
Tender fingers of light
Running down the tall trunks,
Down, down,
Chiming in the leaves strewn beneath,
Forming a waist high halo in the bracken.
Kewick, kewick,
Close at first,
Then distant.
Quiet now.
Then the slow building swish
Gliding through the canopy,
Filling invisible sails,
All of them straining momentarily,
Then settling.
---
Major Oak by Jennie Turnbull
We could not circle its girth, alone
and ancient in the corner of the playground,
but we knew its worth. It furnished us
with dolls' teacups and soup bowls balanced
on saucers of stone, shed fans of green
fingers and elfin heads in bobble hats, a currency
kinder than conkers. It was temptation
to small tarzans, a safe home for hide and
seek, and a perfect base for tig. Later
we learned of Robin Hood and Charles II, of
hollow secrets and lofty fear, discovered
wartime coffee and oak leaf wine, drank
our first legal halves in the Royal
across the road, emerged at closing time
silly and in love. Simple then
to swing up into its outstretched
arms, carve hearts and initials
into forgiving bark. We had
the future at our feet: this precious woodland
path which, heedless of its many gifts, pounding
out our daily run, we trample underneath.
---
Woodland Bathing by Anne Steward
Rise early in May, June, July…
Leave footprints in wet grass, in hoof-steps of shy deer,
Under flickering canopies of woods, aged and new.
It's good to take time to know we belong.
Listen to arias of blackbirds, full throated thrushes,
Fine duels of robins just maybe a cuckoo, and always a dove.
An impromptu performance of fine-feathered choirs.
Let the sweetness of hawthorn, meadow-sweet, nettle flowers,
Bathe you to calm.
Rise early in March while grass is still frosted,
And mist slips among birch boles like memories of dreams.
Look up to the pale skies
Through fine-drawn tracery of stripped-naked trees.
Look back at your footprints.
There's a moment of time to show we were there.
A wood brings us back to where we began
---
Security by Richard Hawtree
When woodland slips whatever you ask
into her lilt of birch and broad oak tree
don't seize her, offer a second chance –
make leaf light your security.
---
The Grassy Plain by Dona Pratnekar
Ah, coolness lays on the plain
and dusk beckons me to a chase game
to run 'twix its sleek tails of grass
all barefooted, naked and wild
Oh the mossy ground of forest pines
here we stand under rainy skies
and dreamy clouds chased by the winds
hint of long forgotten things
Ah sweet coolness of the plain
with sleek mists and weedseeds stuck to my name
hidden creek churns under the rock
its endless voice an echoing song
Oh sweet stillness of the night
with whispered tales and unseen life
Dance of wisps, to me so dear
in my cloak of feathers I disappear
---
Regrowth by Sean Smith
The winter sun slinks low,
its light shaded by grey garden walls.
The trees turn, green bleeds into red and
the cherry tree, blossom long since wind-kissed,
covers its leaves in grave dust,
a memorial shroud to those pink pollen days.
The world turns.
Lemon yellow leaves, jaundiced with age,
flicker bright and drop in a carpet of burnt orange
whose flames sterilise the mountain side.
And in the blackened embers, two green shoots,
lift themselves from a blanket of ashes
and wrap a new season in their embrace.
---
Painted Trees by Frances Knott
Someones been in the Garden and painted all the trees
I`m not sure if it's Elves or Fairies
I know it wasn't me.
They have painted all the trunks a lovely shade of gold
and given all the leaves a multi coloured coat.
There is pink, red, orange and blue
The only colour missing is the one I would have painted too.
I love the colour purple and everything I own is in different shades of purple
Even my lavender scones…
---
Hundred Year Old Tree by Darinka (Dinks) Radovanovic
You were always a need, never a want
A necessity, as food and water
But now feel the need is greater
As life itself and people come and go
You don't judge, you don't hurt, or say no
You are part of my seed, my spirit, my emotional growth
Love to lay down, intertwined with mother earth and the blade
Imagine your roots beneath me, nurturing, protecting, energising
You are the constant , always there,as cotton around its reel
I speak, you listen
A calmness, a stillness surrounds and stays
Look up towards your lush green canopy
As it changes into a feathering shawl
Your arms spread out invitingly, with beckon
As the beat of you meets the beat of me
Fingertips touching , connect
Feel the roughness of your garment
Don't want to let you go
You are a capture, my capture
As the lens holds you in time
---
Unremembered Woods by Diane Jackman
The names come from myth:
Pignut Spinney, warm and brown.
Hangingstone Rocks, black and carmine fissures.
The Outwoods, brilliant with bluebells.
My father rambled and scrambled
through trees and over rocks as a boy,
with Ernie Brewin of the crumpled ear.
His new mother spilt candlewax on his head.
My mother courted among the bluebells
dropped the flask of tea on a parched Sunday.
Not the only thing that made
the afternoon so memorable.
The children in our street,
"Are you coming up Hangingstone?"
Bikes, Corona, sandwiches in greaseproof.
I was never allowed.
Sixty years on, from my distant home,
I've pinpointed the names on a map.
I shall go on pilgrimage before I die,
see for myself at last.
---
The Screaming Tree by Clive Grewcock
When planning the route for a walk, the best explanation is given by highlighting a landmark. A distinctive tree that has become known as 'The Screaming Tree' is one particular point of reference. Notable for the gaping hollow in its trunk that leans back as though shouting up to the heavens.
Standing alone in the woodland, creeping
Too close to the path while shouting disdain
At anyone catching his eye. Swearing at you,
You would swear he watches your very direction
To make sure you keep moving along.
Guarding his wooded hollow, with wide yawn Scream
At passers bye like a shout from Edvard Munch.
"How dare you!"
It's not surprising he's standing alone,
Those of a weaker character have been scared away.
The contorted Screaming Tree stands guard in
His overgrown hollow, surrounded by jagged nettles
And sharp edged bottles kicked at his feet.
They say trees speak with fellow flora through
An underground language of twisted roots.
The howling mouth silently screams at the disturbing
Sights he senses from the damp centre of his creation.
Angered by age, this elder protests gentle ways are
Seldom heard. Shouting from frustration for us to hear.
Fresh saplings flutter their confetti leaves in the breeze,
To the disgust of interrupting this ancient primal scream.
Angry at a loss of solitude grown from the first fallen seed.
---
I Think This Tree is Smiling – Thomas Keating-Jones age 9, written up an oak tree
I think this tree is smiling
With the light of the sunshine warming up its tiny new green leaves
I also feel like smiling
as the sun washes away the darkness in our hearts
I think that tree is smiling
With happiness and joy, as I look through a window where the cherry blossoms danced in the wind
Gone now
Time is passing
I think my tree is smiling
As he knows his role in the world
I can feel its strong branches
It can feel my tiny hands
I am up in its canopy hidden from the lockdown world
My view is special and just for me
I think this tree is smiling
Smiling straight at me
I feel like smiling
I feel free.
---
Seed, Whip, Sapling by Ian Royce Chamberlain
Children of the forest reach
for parents' dangling fingers
straighten slim as needles
point to where the sky is hiding
climb the seasons, stretch
to be the tallest in the under-jungle
up and up against the tallest odds
to show their faces to the sun.
But for those who never make it –
deer-stripped, uprooted, trodden down –
there is a kind acceptance as the forest
takes them back into its heart
to lie among the still-born and the beaten
blanketing the next generation.
---
The Call of The Oak Tree by Elizabeth Holt
Hear my rallying call,
People of this land.
Be in awe of
The majesty of my history.
I have witnessed great joy,
And boundless sorrow,
In equal measure.
I play the generous host to mistletoe.
My own fruit nourishes
Small creatures and men alike:
Take the acorn from its tiny cup,
Pound it to make flour,
Or bury it and forget
So that I might re-birth.
I have borne restless men across sea-miles,
Carried home the spoils of conflict,
Nestled within my wide arms.
I have sheltered would-be kings
Escaping from the field of battle,
And commoners who would rob from the rich
To give to the poor.
Hear the drums of war and clash of my staves.
I have seen battle,
My strong body bent
To form sleek, hard crescents,
Releasing waves of sharp arrows
To pierce metal; freeing men's souls
From their too-fragile bodies.
I have lived for a thousand years
And live on still,
My wracked frame
Supported with metal trunks,
Yet my mighty heart beats on.
Hear me once again, my people,
And know yourselves through me.
---
Harbinger of Harvest or Pandemic Spread by Jules K Blue
At the silent, soft, dim light of dawn,
a drift of breeze blew across the lawn;
an apple fell
and all hell
broke loose:
a complicit glint of green-gold burned
a sparked path through the sepia-shaded
furore of foliage,
exploding on the ground
only to fall back to recover the fallen fruit;
a stunned dun toad jumped,
goaded mute;
birds burst dumbstruck and disappeared
beyond the reaches of disturbed branches;
wherever the apple rolled
it crushed like a wrecking ball
and stole the former peace and dignity
of orchard repose,
now broken
for an eternity.
---
Before, Mind by Martha Iris Blue
a world hidden from everything
sleeps silent –
I am kaleidoscopic
patterned delicate, petal-like – but
I am hidden like winging moths in camouflage
if I hear a soft rustle then what?
I see silver shades of a Hunter's Moon,
and birds blurring into yellows and oranges
drained from emotion
here are dark depths of thought
now there are warmer winds –
the first sign of the circle of doom that hurts with its spoon,
sweeping this forest like a broom into a room
of rest, dark-like –
like a nest from the top height of a naked tree
still, it still waits for me
stark, skeleton-esque trees, bony in their leafless look,
hang in stony shock, seem to lean against the whey-grey skyline
a second sign
where has this second Autumn come from-
are we sinking deeper…?
a lower sun descends, what has begun?
darkness opposite the light of summer turns again itself from dark,
and old waters mingle together in a wet spectrum of glow
sun still melts spiders' webs and dew invisible. But the light is new …
we are plunging into this unfamiliar muddle of death-
today I looked out from my window,
hemmed in by desolate tall angry townscapes, tallasgiants,
that cast unmovingshadows which roar like constant trains,
and I am foregroundstuck,
surrounded by distanced crowds of coldupsetbusying people, scurrying like rustles of litter.
I mingle like the wind but leave no footprints here.
I will remember it, too.
---
The Harmony of Familiarity by Aurora Blue Age: 11
some autumn thoughts
are like flown birds,
my own-grown garden birds
are crisp webs crisping leaves dry
joining a web of familiarity
are making temporary homes
as life repeats itself year after year
are coming around again and again,
foraging a new cadence
are growing underground and waiting,
borrowing from acrobatic tunnel spiders
are slowing up like tight-rope walkers and climbers
on webbed ladders to
the harmony of familiarity
---
The Naked Man Tree by Stefan Markovski
I want to
I want to
I want to
I want to
I want to
I want to touch
The tree of my life
Wild strawberry, colored
Turned upside-down like a planet
When sweet autumn leaks its sugars
I'll unbind my senses when they get touched.
After the very first touch by a human hand
My illustrious naked tree of Mount Kožuf
Turns upside-down and suddenly falls
To all the other solo trees there
Just like the planet
Or my dreams.
---
Lone but Vibrant Tree in the Field by Pepi Stamkov
I've been driving my car up the hill,
nothing shall, must or will.
But a vibrant tree in the field.
A long ride, accompanied by no one,
a voice in my head cheering: "Go on!"
Hours went by, leaves dry and crunching,
with a blink of an eye, rockets are launching.
In the galaxy.
In outer space.
In a place.
"Is the light playing tricks on me?"
Heard someone say, sat next to me.
"Who are you, interrupting me?" I protest,
"Looking at me, postured like a grotesque."
"I am scared, I shall exist in your mind." he proclaimed,
Being weird, a curious character my mind obtained.
Let's have a chat, my mind and yours,
the mind power going on world tours.
We'll smile, joke, jive and laugh,
And be the best in our craft.
"What's the craft?" I asked with delight.
"Just being us, enjoying the sunlight."
"Let's go!" he remarked,
I followed him, had my territory marked.
We saw the stars, we saw the sky,
the light, the dark, each and every sigh.
Curious as was I,
Gonna ask a question on time.
"Why is there a fire here?"
Through murmur, he said:
"That was the lone but vibrant tree in the field."
---
Big Ben by Alex Lombardo
Broken chords sing discordant tunes over twice the speed of sound like a jet plane.
It's bright but I shiver a rush starting in the back of arms racing through the shoulder blades.
We're alive at least, it could be worse, the best is yet to come. Break the silent pond let the goldfish breath,
give the morning its voice, the day has begun. The door is open, a cold gush
of air rushes upstairs and comes down with boyish charms.
The monster truck needs fixing, it won't
work, time to solder, change batteries, replace aerials. Our directive is clear, look after number one,
it's not too difficult to have fun in the good weather thank God. It's a monopoly, with natural vulnerability,
a good time to preserve the cherished childhood moments. I go to the other side for you,
when you hold my hand we step over the stream deep in the bluebell wood when all I want to do is go home.
We sat by the sinking mud and stones as water rushed through my ears,
it takes away the hurt of village confrontation and I am a child again in my father's hand.
It'd been a tough day and while we searched the water lilies in the pond for goldfish, shoals surfaced, the big one we named, Ben,
when we're both ready to come back, you'll have been to the other side and know what to do, when the broken parable sings.
---
The Tree in My Garden by Marina Ikonomova Shokeva
Your branches bowing, kissing the Earth,
Yet, full of dignity.
S? strong, reliable, down-to earth ,
Like an experienced sage,
Still with your head in the clouds,
Aspiring, dreaming, shivering.
Your balance gives me stamina.
I feed my soul with your simple harmony,
I feed my body with your grace.
My teacher, my lover, my friend.
Life giver, healer, adviser.
I warm my heart, hugging your stem
I calm my mind ,lulling in your crown.
Most of all, I learn a lot –
That standing in one spot
One can still get very far.
Comforted by your side, in your noble shade
My heart sings quietly, full of love, full of joy:
Thank you, thank you, thank you.
---
The Arborist by Simon Cockle
She's climbing a tree
or is it the tree climbing her?
Unruly child, the limbs
stretch to meet each new limb.
Her roots will hold
in a winter storm
but summer cannot contain
the fuel that keeps the bonfires lit.
Ancient bark, a sleeve for young sap
and the tunic of leaves,
reaching for the sun.
Who will get there first?
---
I Still Remember by Morgan Johnson
Glancing at the sky,
with the sun shining high.
ecstatic memories and secrets shared,
still in reminiscence of how much I cared,
and your hazel eyes at which I stared.
Perfect photo of us sitting in the grass,
and you chugging lemonade in the glass.
Cheer and giggles captivate the air,
with the bracelets we used to wear,
but now our encounters are very rare.
Always and forever we used to say,
but that is until you walked away.
Now clouds cover the sunlight up there,
betrayal and deceit is everywhere,
just an old memory that I don't go near.
---
Bluebell by Sarah-Jane Crowson
The massed scent is heavy,
like damask roses smelled through rain.
Bluebells waterfall the steep ridge,
called out by coppices, lit
by stitchwort constellations.
If picked, their petals bruise from lavender
to lapis, like dreams where we lose ourselves
in woods, wake up curled
and semi-precious, a glinting lizard,
pangolin, or snake. We leaf out,
furred with moss, nested, the forest
floor our feather bed.
Used for setting feathers upon arrows
and to cure snake-bite.
Flower of grief and mourning,
Of Libra, under Venus
---
The Way Through The Woods Rebuilt by Richard Stephenson
They shut the road through the woods
(taken from Kipling's Way Through The Woods)
They shut the road through the woods
Aye and tore the trees down too
Once home to badger and Bird
To make a home for me and you
When they shut the road through the woods
They didn't think of the Badgers set
Or where the ring dove builds a nest
To give us the best home we could get
Once a road through the woods
Now a street of brick and tar
And the horse of the old ways
A replaced by the family car
They shut the road through the woods
To build a world for you and I
But for the beauty of the woods
They never stopped to ask why.
---
Burnt Orange on Green by David Babatunde Wilson
Early summer
Evening sun
Angled upward
Lighting tall trees
Striking shaded
Undersides of leaves
Burnt orange
On green
---
Hollow Ways by Peter Roe
In cloth of ochre the trees stand sway
Beside the hidden ancient way
A sunken path from days of old
Cut from the earth in blocks of gold
This secret place before too long
Will swell with the voice of evensong
As Nature calls her children home
From their quest for food where're they roam
This change of guard at fading light
Is done this way by Nature's rite
And creatures of the night hold sway
Till comes the light at break of day
---
Wandering Forest by Tiziano Fratus
Tiziano was one the Festival's visiting Versopolis poets in 2017
There
is a forest
living inside me,
a sung and endless silence,
streams flowing and animals that run.
I don't know who I am, the voice is repeating,
I don't know who I am. Yet I feel there is this world of
fine weaving living in a place without any border,
here, in my chest, in my heart, in my mind.
It settles in my hours of sleep and feeds
my hours of thought. This is why
when I go back to a real forest
I feel like I want to scream,
to love as a mother who
doesn't discern a son
from another son
would do.
I am a forest
who walks, a forest
who roots in and
roots out
---
The Unruliness of Trees by Susan Wigmore
I had always rather liked the tree
that marked one corner boundary of your plot.
Limited in ambition, suburban in nature – yes –
but jaunty in demeanour. A catwalk tree
a tree with attitude, my mother would have said.
Stewartia sinensis rosata, a name with which to grapple.
But you ignored its Latin stylishness,
its dog rose flowers flushed the sweetest pink,
the drunken bees, soundtrack to a summer's day,
and damned those leaves red as a child's crayon
for their falling and ruffling the precision of your lawn.
It mattered not that Kubla Khan fed on honeydew
when its stickiness turned a sooty black
on windows and car bonnets, and roots
no doubt undermined with stealth unnatural
the foundations of your very house itself.
So I place flowers now with sorrow but no surprise
on your plot as far away from trees as you could lie;
I know how much you would like the reassuring
crunch of gravel, the neatness of the path.
---
Tree of Winter by Natasha Sardzoska
Cold fire in the forest
Rough rinds on the edge of this window
I see: I burst shivering without thinking
in a burning inter-zone
that restores me
and glows and wriggles
my bones my womb
and yelps without my name
without your recognition.
A fish from a northern sea
You give me
a grasp of wheat and
you spit a bit of wine in my mouth
You are my race
my unease
turgid seeds
uprooted dry
layers
Your
skin
on my feet
---
Than Trees by Simeon Jr. Dumdum 
Love we may call what is greater than trees
Because it rises much taller than trees
They sit before a little waterfall
And they to me appear bigger than trees
I'm on a bridge standing across from them
They see nothing of me other than trees
Because love does strange things to gravity
They must be flying now higher than trees
Because what grows has a voice of its own
But love can be so much louder than trees
Because their love will last beyond their time
The mortal lovers live longer than trees
But then most things end with the afternoon
Whose light has brought the dark closer than trees
They walk towards me who must move away
And find another place farther than trees
Because your love now bids me come home, calling,
"Simeon," and to me you're dearer than trees.
---