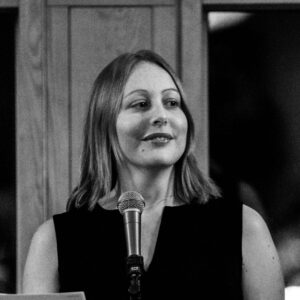 Elizabeth Parker grew up in a garden nursery in The Forest of Dean and now lives in Bristol.
Her poetry has been published in various journals including Magma, The Stony Thursday Book, The Interpreter's House and Agenda. Among others, she has been shortlisted for The Bridport Poetry Prize and The Gregory O'Donoghue Poetry Prize.
She was a prizewinner in the 2016 Troubadour International Poetry Prize.
Following her 2016 pamphlet, Antinopolis (published by Eyewear), Elizabeth's first full collection, In Her Shambles, was published by Seren in April 2018