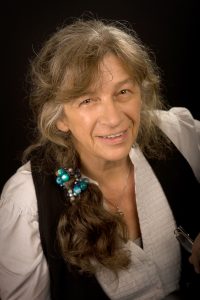 Angela France's publications include Occupation, Lessons in Mallemaroking, Hide and The Hill of which Sheenagh Pugh said "Exuberant, controlled, angry, elegiac, this is a poetry of landscape, politics, witness".
Angela teaches creative writing at the University of Gloucestershire and in various community settings.
She runs a reading series in Cheltenham, 'Buzzwords'.