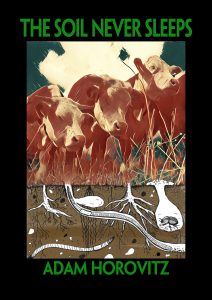 Tuesday 6th Feb 2018.  7pm – 9pm
The Panelled Room in The Master's House
Chloe Garner in conversation with Adam Horovitz.
A number of people joined us to hear poems from The Soil Never Sleeps, a new poetry collection from Adam Horovitz. As poet in residence for the Pasture-fed Livestock Association, Adam was commissioned to visit four of their farms across England and Wales and write about them.
He reflects passionately on his love of Britain's landscape and especially its farms.