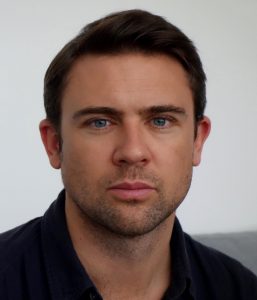 Owen Sheers is a novelist, poet and playwright, winner of the 2018 Wilfred Owen Poetry Award. His BAFTA nominated film-poem, The Green Hollow has recently been published by Faber, who also published his BBC film-poem to mark the 70th anniversary of the NHS, To Provide All People and Unicorns, Almost about the life and poetry of WWII poet Keith Douglas .
A stage version of Owen's verse drama Pink Mist premiered at Bristol Old Vic. He is the author of A Poet's Guide to Britain, the accompanying anthology to Owen's BBC 4 series and the best-selling Resistance.
Conversation hosted by Chloe Garner.
Sponsored by Best Friend Mrs Carolyn Beves