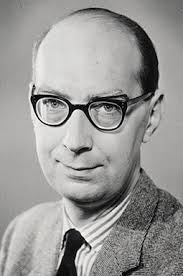 Memorable poems with lines such as 'What will survive of us is love' ensure Philip Larkin's popularity.
However the reputation of the man has suffered some hard knocks. When, in 1992, the Selected Letters laid bare his compartmentalised personal life, he was accused of duplicity, faithlessness, racism and misogyny.
But were art and life really so deeply at odds? Philip Larkin: Life, Art and Love focuses on a very different version of the man, provided by the women with whom he was romantically involved, his friends and university colleagues.
'Booth's achievement isn't just to make us think more fondly of Larkin as a man – it's to send us rushing back to his poems, and to love them anew'. (Francis Wheen, Mail on Sunday)