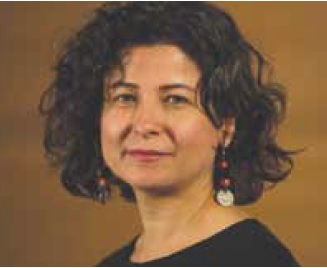 Choman Hardi was born in Sulaimani, Kurdistan, and lived in Iraq and Iran before seeking asylum in the UK in 1993. Her collection Considering the Women explores the equivocal relationship between immigrants and their homeland and the plight of women in an aggressive patriarchal society and as survivors of political violence.
The poems in James Sheard's remarkable third book, The Abandoned Settlements, are about love and leaving, of how the rift of departure brings on a kind of haunting, of loss, ghost towns, war-zones, deserted villages or resorts.
André Naffis-Sahely was born in Venice in 1985 to an Iranian father and an Italian mother, but raised in Abu Dhabi. The Promised Land: Poems From Itinerant Life is forthcoming in August and his depictions of dispossessed labourers in the United Arab Emirates and of ruined, decaying communities in what is now Trump's America resonate powerfully.