Between 1809 and 1832 the woman who would become one of the nineteenth century's most famous poets, Elizabeth Barrett Browning, grew up and established her career near Ledbury. In this day conference, part of the Ledbury Poetry Festival, a number of experts on Barrett Browning examine the wider idea of place in the poet's life and work. Individual talks explore the significances of Ledbury, London and Italy, and Torquay and Jamaica for Barrett Browning and also consider her own significance for subsequent poets and writers. Talks are accompanied by readings of a range of works produced both by Barrett Browning herself and those writers she inspired.
Session 1.  10.30-11.30:  Simon Avery (University of Westminster): Elizabeth Barrett in Ledbury: Portrait of the Poet as a Young Woman. Elizabeth Barrett spent the first third of her life living near Ledbury in the family's opulent house, 'Hope End'. From an early age she dedicated herself to expansive education, politics, and writing, a grounding which would be essential for her future career. In this talk, Simon Avery reconsiders Barrett's early life in Ledbury and the fascinating poetry she produced here. With readings by Sharon Eckman.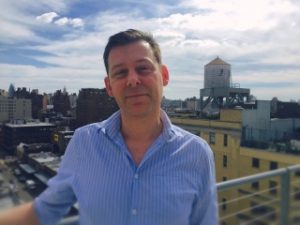 Simon Avery is Reader in Nineteenth-Century Literature and Culture at the University of Westminster. His publications include two studies of Elizabeth Barrett Browning, Mary Coleridge: Selected Poems, Thomas Hardy: A Reader's Guide, and Sex, Time and Place: Queer Histories of London (with Kate Graham). He is currently completing a book on the Brontë family and politics.
Sharon Eckman is an actor, singer, writer and workshop facilitator, working extensively in theatre, radio and concert in the West End, touring and abroad. Sharon has performed in plays from Arthur Miller to Joe Orton, musicals from Stephen Sondheim to Rogers & Hammerstein and many concerts and recordings as a soloist, including two Proms with the John Wilson Orchestra. In 2015, she co-created a contemporary opera about Christina Rossetti – who she also played – which premiered at King's Place.