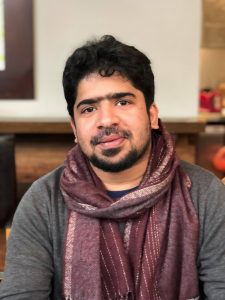 How does poetry emerge from one of the largest refugee camps in the world? What is artistic expression to a traumatised, displaced people, often denied the most basic education?
I am a Rohingya is the launch of the first anthology of Rohingya poetry published in English (Arc Publications, 2019).
Editors Shehzar Doja and James Byrne discuss their experiences of running writing workshops in Cox's Bazaar, Bangladesh, where over one million people survive in precarious conditions having fled persecution in Myanmar. Modern Poetry in Translation editor Clare Pollard, who commissioned an initial feature of Rohingya poetry earlier this year, convened this event.
There was also film of two Rohingyan poets, Yasmin Ullah and Farooq Pacifist.
*Unfortunately Mayyu Ali was unable to attend this event due to personal reasons.