What are you reading in these grey days? Please share, using the form below. Perhaps, like me, you are grabbing any opportunity to dive under a blanket, with a book and a pen (to scribble over the book! Sacrilege? Maybe, but I am trying to be less precious about my books!). Perhaps you are returning to old favourites? Maybe you have discovered a new poet you've never read before? We'd love to hear!
So let's share our Lockdown books of choice and hopefully offer others ideas for books to read. It would be great to hear what you are enjoying about the book?
Are there are any poems that have jumped out at you or touched you in particular?
Any lines or words that you love? What has perplexed or challenged you about the book?
Has it inspired you to write a poem in response?
Whether you would recommend it to others?
Happy reading!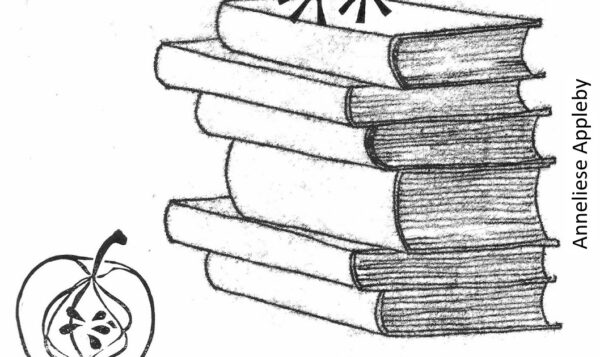 Please complete the submission form below
You can attach a photograph of the book, or if you're happy to have it published on our website, a photograph of you reading it.
---
Your Reviews
The Air Year by Caroline Bird
The Air Year came alive for me last November when I heard Caroline read, or I should say perform her poems in a private Facebook group – they jumped off the page! Having heard her read, I went back to them, with her voice and body language still in my mind and relished them still further. I watched and listened again when she was interviewed by Dai George from Poetry London in a Zoom webinar, when she also generously shared her working methods for writing her poems. So Inspiring and motivating. Her conversational style, the surrealism, the humour the deeply personal all resonate strongly with me – how in 'Dive Bar' she draws us in (and down) to a pivotal moment in her life and makes us feel her own experience, the striking last two words. The wonderful metaphors in 'I Am Not a Falconer', where I can identify with that nervous, uncertain, clumsy, over-excited feeling in reaching out tentatively to someone and being completely off their radar. I love how she talks to herself and to us in these poems, how she shares her feelings so openly on the page, and her range of form is breath-taking. In fact she often becomes breathless when reading her poems. The wonderful specular poem 'Drawn Onwards' (the title specular in itself) – the in-breath and out-breath of a relationship that it achieves. I know I have so much more to discover in the poems in this collection – and that's the beauty for me – to have poems I can keep going back to and find more and more. The Air Year unlocked lockdown for me – reminded me of the freedom we all have when we turn to reading – the joy of discovering new worlds and experiences through other people's words – the connections we find, despite our isolation.
from Maggie Reed
---
Hokusai's Passion: 36 glimpses of Skiddaw by John Sewell (pub. Offa's Press)
These 36 poems roam the walking trails of Skiddaw Peak in the Lake District.
They are beautifully written, immersive and a delight to anyone who relishes nature poetry of the here and now, e.g.
'Friction, clawing, thuggish – / what you thought was a mountain / turns out to be noise. / A gale with the roar of water, its pitch / strengthening, then fading, then strengthening again. / A roar you place your whole head under. '
'It was rain by Wagner. Midsummer Day. / The route we took was two-thirds water.'
' – a swift jinks past creasing sound from air.'
' – And all this heightened / to the power of ten, the morning / when the wraps come off / and the mountain stands renewed / more like itself than ever.'
But these are poems of deep insights, twists and quirks of feeling, as well as observation.
from Pat Leighton
---
The Boy, the Mole, the Fox and the Horse
This book by Charlie Mackesy is for everyone and you can dip into it anywhere and any time It is illustrated Uexpectedly, the four meet up and spend a lot of time together in the wilds……
I will say no more!
from Anne Douglas
---
I'm reading The Fire of Joy.  "Roughly eighty poems to get by heart and say aloud". A collection of the poems Clive James remembered and couldn't let go in his final days.. Just one every few days helps me to get through these strange times.
from Christina Beech
---
Magnetic Field
This collection by Simon Armitage is a wonderful evocation of place, the village in the North where he grew up. The poems are funny, tragic, moving and surprising. I particularly liked White Christmas where he spends Christmas with his parents apart from his wife because she is snowbound. There are sharp little insights into a family Christmas and a strong sense of how much he misses his wife. The Two of Us is also brilliant, setting out the differences between a rich man and a poor one and urging the rich man to put some favourite possessions in his coffin to show he was
'something really fucking fine and I was nowt.
Keep that in mind.
because the worm won't know your make of bone from mine'.
This is a great collection.
from Pamela Taylor
---
Fingers in the Sparkle Jar by Chris Packham
This book left me really conflicted. It's not an easy read, it dodges about through Chris's childhood years and into his late teens. Sometimes he speaks about himself through the eyes of others – a teacher, his sister, an ice cream van driver. A device which has varying degrees of success. All through the book are "transcripts" from his sessions with a therapist which reveal much about his state of mind. Chris suffers from Asbergers and his normal level of anxiety is clearly reflected in his writing style.
Much of the book is about his obsession, (not too strong a word), with animals and nature which he relates to far more easily and successfully than humans. He's badly bullied at school and there are toe curling descriptions of his early attempts to relate to girls.
There are some fabulous descriptions of nature, particularly his relationship with his pet Kestrel which he stole from its nest as a chick. For readers of a certain age, the book is also laced with delightful allusions to life in the 1970's – green shield stamps, Fine Fare and Z Cars.
However as a member of my book club so aptly put it, Chris has swallowed an adjective dictionary and even the simplest description is often littered with overblown adjectives when a shorter, simpler description would have done.
Of the ten of us that read it, 2 loved it, 2 hated it and the rest of were somewhere in between. I'd give it 6 out of 10.
from Maggie Sherlock
---
Girl, Woman, Other by Bernadine Evaristo
I have to confess that I normally avoid books that have won prizes. Partly because they're expensive to buy when they first come out and partly because I often find that they don't live up to their hype.
So two years on from jointly winning the Booker prize no less (and with Margaret Atwood!), I'm searching for a new lockdown book and stumble across Girl, Woman, Other. Wow! I'm so glad I've read it at last. It brought me joy, made me ponder, made me laugh and made me angry. A good work out!
This book takes us, at speed, through the lives of twelve very different woman. Mostly Black and British, all from a variety of backgrounds and life experiences. I wasn't instantly hooked but it took only a couple of chapters before I could hardly bear to put it down. Each character is so vividly drawn, I was soon immersed in their respective lives. Of course I preferred some characters to others and (no spoiler) was raging at the behaviour of one of the woman who fell into pretty much all the bad behaviours of the men she avoids. As the novel progresses, the connection between their lives is cleverly revealed, illustrating so clearly that whatever our background and opportunities, the connection with friends and family are so important. The closing words "this is about being together" are particularly poignant at this time.
Highly recommended!
from Maggie Sherlock
---
Blue Horses by Mary Oliver
At a time when everyone's world has retreated to a smaller space, Mary Oliver's poems remind us of how much there is to see and value in small things, tiny spaces and fleeting thoughts. I have found this a great delight over the past few months.
An extract from No Matter What (p.13)
No matter what the world preaches
spring unfolds in its appointed time,
the violets open and the roses,
snow in its hour builds its shining curves,
there's the laughter of children at play,
and the wholesome sweetness of rhyme.
from Eleanor Rawling
---