The dates for next year's Ledbury Poetry Festival 2020 are 3rd -12th July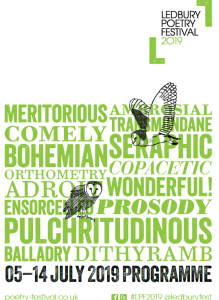 ---
---
The opening event of the 2019 Festival offered the opportunity to listen to the poets shortlisted for the Ledbury Forte Poetry Prize for Second Collections introduced by the judges, Linda Gregerson and Lachlan Mackinnon. The winner was announced at this event, which no doubt added to the excitement of the occasion, but what makes this event special is the range and quality of the poetry.
Ledbury Poetry Festival gratefully acknowledges the generosity of Olga Polizzi whose contribution makes the Ledbury Forte Poetry Prize possible.
Below Linda Gregerson reflects on their shortlist and give insight into why these collections were selected:
Adam O'Riordan, A Herring Famine
Notable for their breadth of compassion and depth of historical imagination, the fine lyrics in A Herring Famine are also emphatically of their present moment. O'Riordan is a master of cadence and immediacy: his uses of musical echo are at once consolatory and subtly unsettling.
A. K. Blakemore, Fondue
Uninhibited, uncensored, dazzling in its varieties of rhetorical address, Fondue would seem to have reinvented the lyric from scratch. A. K. Blakemore is a magician of shimmering concision, fierce intellect, and disarming juxtapositions. She dares us to be joyful, and at risk.
Danez Smith, Don't Call Us Dead
"Do you know what it's like to live / on land who loves you back?" In the extended sequence that launches Don't Call Us Dead, Danez Smith imagines just such a land for the black boys who have died by violence in our time: the violence of vigilantism, of police brutality, of stigmatized poverty and illness, of despair. From a bitter landscape, this unblinking sequence manages to wrest a celebration of black lives.
James Womak, On Trust: A Book of Lies
True to its title, On Trust: A Book of Lies explores the metamorphic landscapes of shifting allegiance and unstable epistemologies. Writing a cunning jazz line in one poem and a supple passage of lyric prose in the next, Womak matches limberness of method to his ambitious subject: the shifting instabilities of character, circumstance, and faith.
Rory Waterman, Sarajevo Roses
Very few poets can bring to the lives of others the same devout attention we tend to bestow upon ourselves: Rory Waterman is just such a poet. Whether their site of meditation is an abandoned colliery or a much-marketed urban vista, the exquisite lyrics of Sarajevo Roses are imbued with mindfulness. Suppleness of poetic line matches suppleness of spirit.
David Tait, The Aqi
The AQI, or Air Quality Index, is at once a measure of our depredations and our dependency, phenomena that David Tait meticulously traces throughout his wide-ranging new collection of poems. A suite of poems set in China sets the immanent unliveability of our planet in stark relief; an elegiac sequence to the victims of a hate crime in Orlando forges a powerful tribute to love.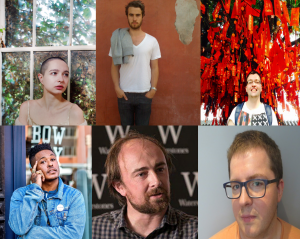 ---
Read all about the 2018 Festival!
The 2018 Annual Report is available to read here
"Put simply, Ledbury Poetry Festival has become an outstanding exemplar of modern arts promotion and development, and we congratulate its management and leadership on their inspired direction and sureness of touch"

John de la Cour , Director The Elmley Foundation
---
Ledbury Poetry Salons!
Listen to previous Poetry Salons including  Nigel McLoughlin, Jean Boase-Beier, Angela France, Jackie Rowe, Roy McFarlane, Roz Goddard and many more.
---
Photographs of the 2018 by Festival Photographer @PaulLigas
---
Poetry School Seminars with Philip Gross
in partnership with Ledbury Poetry Festival, at The Courtyard, Hereford
Poetry School seminars are intimate workshops led by some of the best and most exciting poets writing today. These groups have helped many writers around the UK become part of their local poetry communities and to develop their work through long-term guidance. In these seminars, a small group of participants meet on a monthly basis to workshop poems-in-progress, discuss contemporary poetry and develop new skills and confidence in their writing, all under the direction and guidance of a published tutor.
This particular group, organised in partnership with Ledbury Poetry Festival, will meet at The Courtyard in Hereford on (generally) the first Tuesday of the month, with classes taking place 17:45 – 20:15 and running from October 2018 to May 2019. This will be a small and supportive group, with a maximum of 8 students, and will be led by the award-winning poet Philip Gross. Places for the year cost £240 full price, with concessions available of £228 for those over 60, or £192 for those in receipt of state benefits (such as PIP or JSA), and the balance can also be paid in instalments.
Entry into this group is by application only, so if you would like to join please get in touch with the Poetry School admin team on administration@poetryschool.com and they will be able to guide you through the process.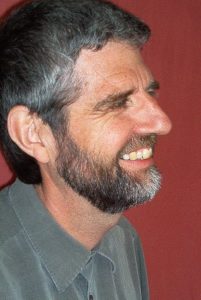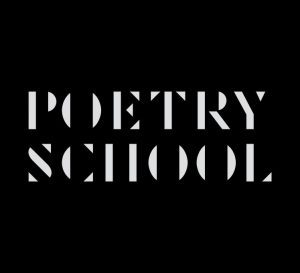 ---
The Festival is proud to be an Arts Award Supporter
For information on what we offer, please see https://www.poetry-festival.co.uk/arts-award-supporter-information/

---
Ledbury Poetry Festival has some special offers for you.
Visit our Shop page to find out more.
---
Become a Friend of Ledbury Poetry Festival
If you are interested in becoming a Friend of Ledbury Poetry Festival please contact Sandra our Finance Manager on 01531 636232 (email finance@poetry-festival.co.uk) or you can visit the Friends page where you can now sign up on-line.
---
Some of our Sponsors
?
 The Pennington-Mellor-Munthe
Charity Trust
---