Join us for a Troubadour Poetry Day in the hidden Malverns!

Brought to you by Ledbury Poetry Festival & the Malvern Hills AONB
Saturday 14th December 10.30 – 3:00.
£25 a head for lunch, wine, and workshops.
Join Jean Atkin, our Troubadour of the Hills, for a poetry workshop at Barton Court, Colwall, a Georgian gem of a country house tucked under the hills, with tales to tell of its past inhabitants and their marriage brokering: so Jane Austen! After a tour of the grounds, outbuildings and the house itself, Jean will guide you into writing poetry about place.
Email Ledbury Poetry Festival to book a place: Chloe Garner, director@poetry-festival.co.uk or telephone 01531 634156 (Monday – Thursday). Tickets must be booked before 2nd December 2019 and any food allergies/requirements made at the time of booking. Full details here Barton Court Writing Day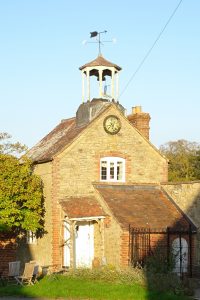 ---
---
Special Moments from Ledbury Poetry Festival 2019!
Thanks to @PaulLigas, Official Festival Photographer
---
Ledbury Poetry Salons and Open Mics
Readings, conversation and the ever popular Ledbury Open Mic!
At Ledbury Books and Maps
7pm – 9pm
Tickets £5 on the door (includes a drink)
Tuesday 10 December, Jonathan Edwards Gen
Winner of the People's Choice Award, Wales Book of the Year 2019, Gen contains humour, warmth and is a worthy follow-up to Ledbury Poetry Competition winner, Jonathan Edwards' popular and critically-lauded debut.
Gen is a book of lions and rock stars, street parties and servants, postmen and voices. In the opening sequence's exploration of youth and young manhood, the author sets his own Valleys upbringing against the '50s youth of his parents. Other poems place a Valleys village and the characters who live in it alongside explorations of Welsh history and prehistory, and the collection concludes with a selection of sometimes witty, sometimes heartfelt love poems.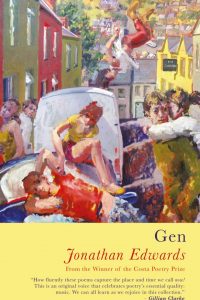 Most Poetry Salons are recorded (except for the Open Mic sessions) and you can listen to them through the link below.
---
The Festival is proud to be an Arts Award Supporter
For information on what we offer, please see https://www.poetry-festival.co.uk/arts-award-supporter-information/

---
Ledbury Poetry Festival has some special offers for you.
Visit our Shop page to find out more.
---
Become a Friend of Ledbury Poetry Festival
If you are interested in becoming a Friend of Ledbury Poetry Festival please contact Sandra our Finance Manager on 01531 636232 (email finance@poetry-festival.co.uk) or you can visit the Friends page where you can now sign up on-line.
---
Some of our Sponsors
 The Pennington-Mellor-Munthe
Charity Trust
---