Read all about the 2018 Festival!
The 2018 Annual Report is available to read here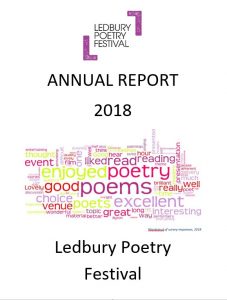 "Put simply, Ledbury Poetry Festival has become an outstanding exemplar of modern arts promotion and development, and we congratulate its management and leadership on their inspired direction and sureness of touch"

John de la Cour , Director The Elmley Foundation
---
Ledbury Poetry Salons!
7pm – 9pm,
Ledbury Books and Maps, 20 High Street, Ledbury
£5 (on the door)
Do you want to discover more about poetry? Have you been looking for a place to perform your own poetry? Why not come along to a Ledbury Poetry Salon, which includes an Open Mic and Featured Poets. Expand your enjoyment of poetry through readings and conversation! Perform your poems to a friendly and welcoming audience and meet other writers.
Tuesday 19 March with featured poet David Morley
David Morley won the Ted Hughes Award for New Poetry for The Invisible Gift: Selected Poems and a Cholmondeley Award for his contribution to poetry. His Carcanet collections include The Magic of What's There, The Gypsy and the Poet, Enchantment and The Invisible Kings. In 2018 he was elected a Fellow of The Royal Society of Literature.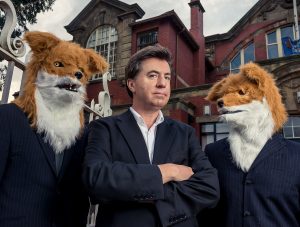 Listen to previous Poetry Salons including  Nigel McLoughlin, Jean Boase-Beier, Angela France, Jackie Rowe, Roy McFarlane, Roz Goddard and many more.
---
Ledbury Forte Poetry Prize for Second Collections
Ledbury Poetry Festival is pleased to announce that the Ledbury Forte Poetry Prize for second collections published in Britain and Ireland in 2017 and 2018 is open for submissions. The Judges are Lachlan Mackinnon and Linda Gregerson. The deadline for publisher submissions is Tuesday 30 October 2018 (books published in November and December 2018 can be submitted in proof form if necessary). Publishers should send three copies of each second collection to Chloe Garner, Ledbury Poetry Festival, The Master's House, Bye Street, Ledbury HR8 1EA. One copy will be sent to each judge and one copy kept by Ledbury Poetry Festival for reference and publicity purposes.
This prize aims to support and encourage poets at the 'mid-career' stage, with a shortlist and a prize of £5000 for the winning second collection. In assessing the shortlisted second collections, the judges will also read the poets' first collections and take account of how their work has developed from debut to second book. The shortlisted poets will be invited to read at a Prize Giving event on Friday 5 July 2019 at Ledbury Poetry Festival when the judges, Lachlan Mackinnon and Linda Gregerson will announce the winner.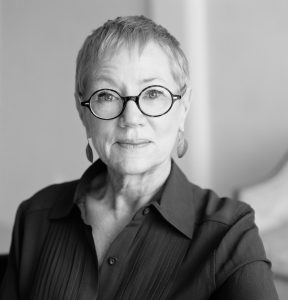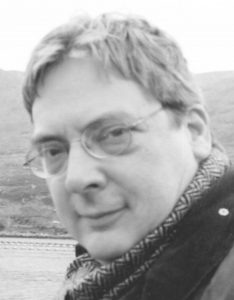 Ledbury Forte Poetry Prize Submission Guidelines
Ledbury Forte Poetry Prize Submission Form
Ledbury Forte Poetry Prize Announcement
JUDGES' BIOGRAPHIES:
Lachlan Mackinnon
Lachlan Mackinnon lives in Ely. He is the author of five collections of poems including Small Hours, shortlisted for the Forward Prize for Poetry in 2010, and works of criticism and biography. His most recent collection Doves was published by Faber in 2017. He writes academically in English and French about Shakespeare and modern English and French literature. He is a regular reviewer for the national press, and received a Cholmondeley Award in 2011.
Linda Gregerson
Linda Gregerson is the author of six collections of poetry, most recently of Prodigal: New and Selected Poems (Houghton Mifflin Harcourt 2015). Among her earlier books, Magnetic North (2007) was a finalist for the National Book Award; Waterborne (2002) won the Kingsley Tufts Poetry Award; The Woman Who Died in Her Sleep was a finalist for both the Lenore Marshall Award and The Poets Prize. Gregerson has also received awards from the American Academy of Arts and Letters, the Poetry Society of America, the Modern Poetry Association, the Guggenheim Foundation, and the National Endowment for the Arts.
Photographs of the 2018 by Festival Photographer @PaulLigas
---
Poetry School Seminars with Philip Gross
in partnership with Ledbury Poetry Festival, at The Courtyard, Hereford
Poetry School seminars are intimate workshops led by some of the best and most exciting poets writing today. These groups have helped many writers around the UK become part of their local poetry communities and to develop their work through long-term guidance. In these seminars, a small group of participants meet on a monthly basis to workshop poems-in-progress, discuss contemporary poetry and develop new skills and confidence in their writing, all under the direction and guidance of a published tutor.
This particular group, organised in partnership with Ledbury Poetry Festival, will meet at The Courtyard in Hereford on (generally) the first Tuesday of the month, with classes taking place 17:45 – 20:15 and running from October 2018 to May 2019. This will be a small and supportive group, with a maximum of 8 students, and will be led by the award-winning poet Philip Gross. Places for the year cost £240 full price, with concessions available of £228 for those over 60, or £192 for those in receipt of state benefits (such as PIP or JSA), and the balance can also be paid in instalments.
Entry into this group is by application only, so if you would like to join please get in touch with the Poetry School admin team on administration@poetryschool.com and they will be able to guide you through the process.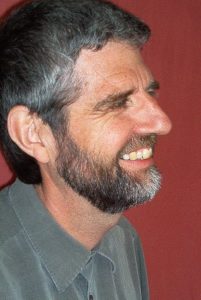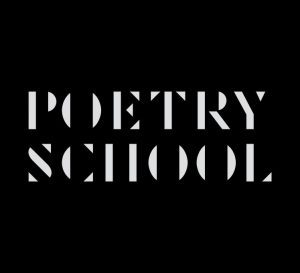 ---
The Festival is proud to be an Arts Award Supporter
For information on what we offer, please see https://www.poetry-festival.co.uk/arts-award-supporter-information/

---
Ledbury Poetry Festival has some special offers for you.
Visit our Shop page to find out more.
---
Become a Friend of Ledbury Poetry Festival
If you are interested in becoming a Friend of Ledbury Poetry Festival please contact Sandra our Finance Manager on 01531 636232 (email finance@poetry-festival.co.uk) or you can visit the Friends page where you can now sign up on-line.
---
Some of our Sponsors
 The Pennington-Mellor-Munthe
Charity Trust
---