Office Closure
The Ledbury Poetry Festival Office is now closed for the summer break, reopening at the end of August.
Photographs by Festival Photographer @PaulLigas
---
Poetry School Seminars with Philip Gross
in partnership with Ledbury Poetry Festival, at The Courtyard, Hereford
Poetry School seminars are intimate workshops led by some of the best and most exciting poets writing today. These groups have helped many writers around the UK become part of their local poetry communities and to develop their work through long-term guidance. In these seminars, a small group of participants meet on a monthly basis to workshop poems-in-progress, discuss contemporary poetry and develop new skills and confidence in their writing, all under the direction and guidance of a published tutor.
This particular group, organised in partnership with Ledbury Poetry Festival, will meet at The Courtyard in Hereford on (generally) the first Tuesday of the month, with classes taking place 17:45 – 20:15 and running from October 2018 to May 2019. This will be a small and supportive group, with a maximum of 8 students, and will be led by the award-winning poet Philip Gross. Places for the year cost £240 full price, with concessions available of £228 for those over 60, or £192 for those in receipt of state benefits (such as PIP or JSA), and the balance can also be paid in instalments.
Entry into this group is by application only, so if you would like to join please get in touch with the Poetry School admin team on administration@poetryschool.com and they will be able to guide you through the process.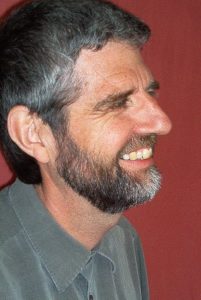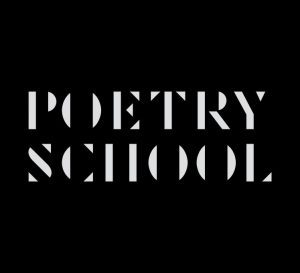 ---
Ledbury Poetry Salons!
7pm – 9pm,
Ledbury Books and Maps, 20 High Street, Ledbury
£5 (on the door)
Do you want to discover more about poetry? Have you been looking for a place to perform your own poetry? Why not come along to a Ledbury Poetry Salon, which includes an Open Mic and Featured Poets. Expand your enjoyment of poetry through readings and conversation! Perform your poems to a friendly and welcoming audience and meet other writers.
Tuesday 23 October with featured poet Angela France
Tuesday 27 November with Jean Boase-Beier on Volker von Törne
Tuesday 12 February with featured poet Nigel McLoughlin
Tuesday 19 March with featured poet David Morley
Angela France's publications include Occupation, Lessons in Mallemaroking, Hide and The Hill of which Sheenagh Pugh said "Exuberant, controlled, angry, elegiac, this is a poetry of landscape, politics, witness". Angela teaches creative writing at the University of Gloucestershire and in various community settings. She runs a reading series in Cheltenham, 'Buzzwords'.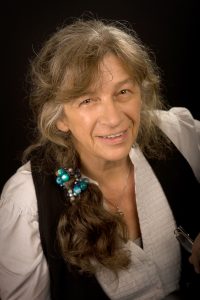 Jean Boase-Beier is a translator of German poetry including collections by modern German poets Ernst Meister, Rose Ausländer, and Volker von Törne. She is Professor Emerita of Literature and Translation at the University of East Anglia, where she founded the MA in Literary Translation. Recent publications include Translating the Poetry of the Holocaust and The Palgrave Handbook of Literary Translation.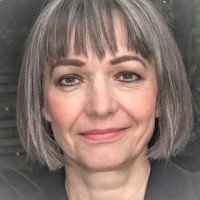 Nigel McLoughlin is a prize-winning Northern Irish poet with five collections of poetry in print including most recently Chora, and significant experience as an editor of anthologies and literary journals and books including The Portable Poetry Workshop. His work was selected for inclusion on The Poetry Archive and was elected a Fellow of the RSA in 2005.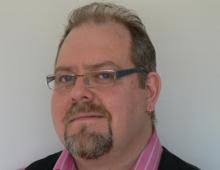 David Morley won the Ted Hughes Award for New Poetry for The Invisible Gift: Selected Poems and a Cholmondeley Award for his contribution to poetry. His Carcanet collections include The Magic of What's There, The Gypsy and the Poet, Enchantment and The Invisible Kings. In 2018 he was elected a Fellow of The Royal Society of Literature.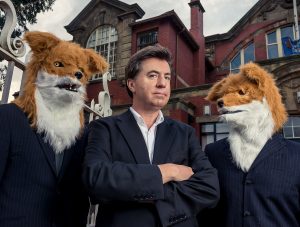 Listen to previous Poetry Salons including Gregory Leadbetter, Rhiannon Hooson, Nichola Deane, Pia Tafdrup, Philip Gross, Deborah Alma, Cliff Yates, Yvonne Green, David Clarke, Myra Connell, Maitreyabandhu, Carrie Etter, Damian Walford Davies and Adam Horovitz.
---
Read all about last year's Ledbury Poetry Festival in 2017
record audiences!
fantastic international programme
everything the festival does in schools and the community
massive community involvement
…and much much more.
A riveting feel-good read!
Click here to read the full report.
---
Ledbury Poetry Festival has some special offers for you.
Visit our Shop page to find out more.
---
Become a Friend of Ledbury Poetry Festival
If you are interested in becoming a Friend of Ledbury Poetry Festival please contact Sandra our Finance Manager on 01531 636232 (email finance@poetry-festival.co.uk) or you can visit the Friends page where you can now sign up on-line.
---
Some of our Sponsors
 The Pennington-Mellor-Munthe
Charity Trust
---