About Ledbury Poetry Festival Poetry Competition
For nearly quarter of a century, Ledbury Poetry Festival Poetry Competition has been an important first step in many poets' careers. Jacob Polley, winner of the 2016 T.S. Eliot Award, started his career with a win at Ledbury in 2001. "Winning the Ledbury Poetry Competition in 2001 pushed me forward, towards more poems, my first book and beyond", Jacob says. Other previous winners include Maitreyabandhu (2010), Jonathan Edwards (2014) and 2017 T.S. Eliot shortlisted Jacqueline Saphra (2007). The Competition is increasingly international with several international winners. The Festival prides itself on a lasting relationship with its competition entrants and winners: many are asked back for performances, residencies and workshops. "Your Festival has been so crucial in my development" says Jonathan Edwards.
Ledbury Poetry Festival 2020 Poetry Competition has a great first prize of £1000 cash and a residential course at Ty Newydd Writing Centre. In addition to cash prizes, winners of all categories are invited to read their poems at the internationally renowned Ledbury Poetry Festival 2021. The competition is open to all entries of original, previously unpublished work across categories for Adults (18+), Young People (12-­17 years) and also Children (11 and under).The relevant ages means age on the date of submission.
'The Ledbury Poetry Festival Poetry Competition is vitally important to the health of new writing in many ways: it forces people to write new poems, and to send them out into the world. It reminds us, in these tumultuous times, of the importance of heightened language in helping us to think, and it places brand-­new writing at the heart of a literary festival.' Ian McMillan, 2015 Judge
'It was a huge confidence boost for me when I found out I'd won the Ledbury Poetry Festival Competition. It was wonderful to get such wide readership for my winning poem "On Fishing," and as an American, it's doubly thrilling to win a contest in the UK, to think that my words are able to travel across an ocean and still hold meaning.' Miller Oberman, 2016 Winner.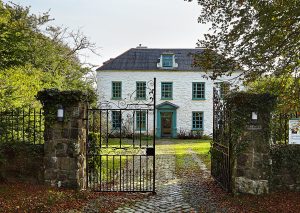 Ty Newydd is the National Writing Centre of Wales. The centre hosts an annual programme of creative writing courses and retreats for writers of all ages and abilities, both in Welsh and English. The centre, which opened its doors in 1990, is run by Literature Wales, the national company for the development of literature in Wales. For more information see www.tynewydd.wales
The 2020 Ledbury Poetry Festival Poetry Competition is open for entries
Entry closes at 5.00pm, British Summer Time on Thursday 16th July.  No entries will be accepted after that date so please don't leave it to the last minute.
Judge: Liz Berry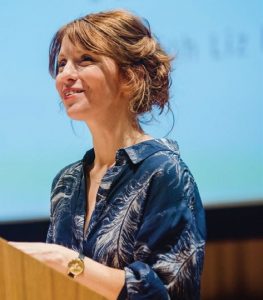 Liz Berry was born in the Black Country and now lives in Birmingham. She has received a Somerset Maugham Award, Geoffrey Faber Memorial Award and Forward Prize for Best Collection 2014.
Her poem The Republic of Motherhood won the Forward Prize for Best Single Poem 2018. Liz is a patron of Writing West Midlands and works as a tutor for organisations including the Arvon Foundation and the Poetry School.
For more details and entry form please go to the link below.
Writing ideas for Aspiring Young Writers
---
AND THE 2019 WINNERS ARE…..
First Prize: £1000 cash, a course at Ty Newydd, the National Writing Centre of Wales, and an invitation to read at the 2020 Festival
Elisabeth Murawski, with her poem Duplex
Elisabeth Murawski is the author of Heiress, which received the 2018 Poetry Society of Virginia Book Award,  Zorba's Daughter, Moon and Mercury, and two chapbooks: Troubled by an Angel and Out-patients. Nearly three hundred poems have been published in journals or online. For individual poems she has won, among others, the University of Canberra's International Poetry Prize  and the Ann Stanford Poetry Prize. She has received ten Pushcart Prize nominations. Born and raised in Chicago, and employed 28 years as a training specialist for the U.S. Census Bureau before retiring in 2005, she has conducted poetry workshops as an adjunct professor at the University of Virginia (Falls Church campus) and Johns Hopkins University (Washington Center). She currently resides in Alexandria, VA.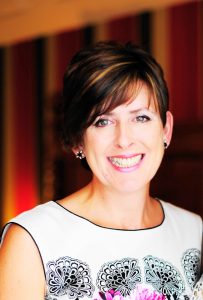 Second Prize: £500 cash and an invitation to read at the 2020 Festival
Sarah Wimbush with her poem Bloodlines
Sarah Wimbush comes from Doncaster and currently lives in Leeds. She won the Mslexia and Red Shed Poetry Competitions 2016 and has been published in various magazines and anthologies. Her poetry is rooted in Yorkshire with tales of childhood and family, colliery villages and Gypsies and Travellers. She recently won a 2019 Northern Writers' New Poets Award.
"It's thrilling to win the nod of approval from one of my poetry heroes, Daljit Nagra, especially in such an iconic poetry competition as the Ledbury, and even more so because this poem is very important to me as I grapple with the wonder and mystery of identity – 'the excitement of being plural'. I'm looking forward to reading my poem at the 2020 festival."
Third Prize: £250 cash and an invitation to read at the 2020 Festival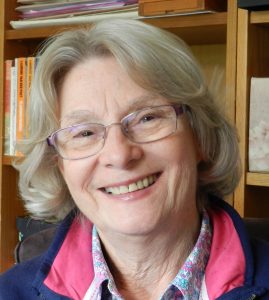 Denise Bundred with her poem Anatomy Theatre
Denise Bundred was a consultant paediatric cardiologist in Liverpool and has an MA in Creative Writing. She is a Fellow of the Royal College of Physicians and won the Hippocrates Prize in Poetry and Medicine in 2016, coming second in 2019. Her poems have appeared in anthologies including the Hippocrates Prize Anthologies (2012 to 2019), The Book of Love and Loss (eds. J Hall and R.V. Bailey) and the Winchester Poetry Competition Anthology (2016). She has poems in Envoi, Under the Radar and Magma. Her debut pamphlet, Litany of a Cardiologist, will be published by Against the Grain Press in 2020.
"I didn't know what to say when you phoned. I'm honoured to be among the winners of such a prestigious competition. I always hope but never quite believe it will happen. I'm also extremely grateful to Daljit Nagra for his kind comments about my poem."
Young Persons' prizes
First Prize: £100 and a reading at the 2020 Festival: Cia Mangat "Planet Earth II: Cities"
Second Prize: £50 and a reading at the 2020 Festival: Lydia Wei "Quiz: The People's Republic of China"
Third Prize: £25 and a reading at the 2020 Festival: Rose Brennan "The Sound of Waiting"
Cia Mangat (no picture) is seventeen and from London. She is a winner of the Foyle Young Poets of the Year award and is also a Barbican Young Poet. She enjoys the writing of Mary Jean Chan, Safia Elhillo, Zadie Smith and Joe Dunthorne, amongst others.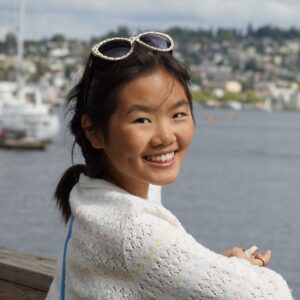 Lydia Wei (left) is a 17-year-old writer from Gaithersburg, Maryland, USA. She writes because she believes that language can illuminate our histories and our heritage. Her work has been recognised by the Foyle Young Poets of the Year Award and the National Scholastic Art and Writing Awards. During her free time, Lydia enjoys listening to SALES, making blueberry biscuits, and going for very long walks.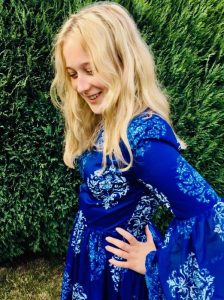 Rose Brennan (right) is a 17-year-old student, studying history, French and literature in Ross-on-Wye, Herefordshire.  She has been writing poetry on-and-off since she was 12, but has only recently begun to pick it up as a self-described 'competitive hobby'.  She credits the support of her teachers as the root of her success, having thrown countless poems at them. Rose says: "I normally write poems about historical events or people, so to win third prize for a poem that was written on a subject out of my comfort zone is a massive confidence booster".
Children's Prizes
First Prize: £25 book token and a reading at the 2020 Festival: Aurora B Blue, "The Cat That Nobody Wanted"
Second Prize: £15 book token and a reading at the 2020 Festival: Maxwell Heavens, "Imagine a World Without Any Laws"
Third Prize: £10 book token and a reading at the 2020 Festival : Han Fang "Big Eats Small"
Aurora B Blue (left) takes a keen interest in the natural environment. She continues "I like to mountaineer and this year I've scrambled up Tryfan, Bristly Ridge and Glyder Fach in Snowdonia; Scafell pike via Mickledore corridor in the Lake District; The Store on the Isle of Skye and more; so long as there's a good, muddy scramble I'm interested! I like to make art, sketching and printing and have exhibited many pieces this year, selling two art works at one exhibition. I co-edit The Outlaw, the journal for junior members of The Arthur Ransome Society, writer of Swallows and Amazons, etc, which is great fun and takes me all about the country. Most of all I enjoy meeting up with my friends and family."
Maxwell Heavens (right) lives with his mum, dad, brother and dog Izzy. "I love animals (especially dogs) and am a keen martial artist – I have been training as a kickboxer for six years and recently started Brazilian Ju Jitsu a year ago. My favourite subjects in school are computing and science and you can always find me with my head in a book! On winning 2nd place Maxwell says : "Since a very young age I have always loved reading all types of poetry from world war 2 poems to funny limericks.
Han Fang (left) moved to the UK a few years ago.He lives in Oxford with his parents.Han is really interested in the natural world, and loves reading and writing about animals. He plays the violin and piano, and he is an expert at Minecraft!
Thank you to everyone who entered the competition, we hope you are encouraged to keep on writing poetry!
JUDGE: DALJIT NAGRA Daljit's four poetry collections, all with Faber & Faber, have won the Forward Prize for Best Individual Poem and Best First Book, the South Bank Show Decibel Award and the Cholmondeley Award, and been shortlisted for the Costa Prize and twice for the TS Eliot Prize. Daljit is a PBS New Generation Poet whose poems have appeared in The New Yorker, the LRB and the TLS, and his journalism in the FT and The Guardian. The inaugural Poet-in-Residence for Radio 4 & 4 Extra, he presents the weekly Poetry Extra, and serves on the Council of the Royal Society of Literature, and teaches at Brunel University London.
For media enquiries about Ledbury Poetry Festival please contact :
Phillippa Slinger, Festival Manager on manager@poetry-festival.co.uk / 01531 634156
---