The  LPF Poetry  Competition for 2015 is launched!

We are delighted that Deryn Rees-Jones has agreed to be this year's judge  (she will read each and every one. )

Deryn Rees-Jones's most recent books are 'And You, Helen' with Charlotte Hodes (Seren, 2014) and 'Burying the Wren' (2012) shortlisted for the Roland Mathias and T.S. Eliot Prize. She teaches literature at the University of Liverpool and is the new editor of Pavilion Poetry.

To download an entry form please click on the button links on the right.  There is one form for adults (18 or over) and a separate form for young people (under 18).

The deadline is Thursday 9 July.

New this year! You can enter on-line.

To enter on-line you must have a credit or debit card or a PayPal account, apart from Young People and Children who can enter one poem free of charge.  You must have your poems saved in a file on your computer. Please use Microsoft Word (or a text file if you don't have Word).  If you enter more than one poem, please start each poem on a new page with its title at the top.

Prizes:

Adults:

First Prize: £1000 cash and a course at Ty Newydd, The National Writers' Centre for Wales. www.tynewydd.org

Second Prize: £500

Third Prize: £250

Young People: 12 – 17

First Prize:   £100    Second Prize:   £50   Third Prize :   £25

Children: (11 and under)

First Prize:  £25 book token    Second Prize:  £15 book token   Third Prize:  £10 book token

All winners get a chance to read at the Ledbury Poetry Festival in 2016.

First poem free to enter for children and young people than £1.50 for each additional poem.

Adults £5 for first poem and then £3.50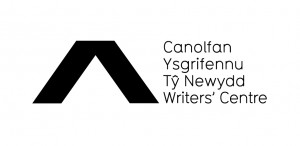 Many thanks to Ty Newydd the National Writers' Centre for Wales for continuing to support this competition.
Please read last year's winning poems here   Adult winners       Young Person Winners    Children
Rules
Poems must be received on or before Thursday 9 July 2015 at 5pm.
All poems must be the original work of the entrant and should not have been previously published, accepted for publication by a magazine, nor entered in other competitions.
The length of each poem must not exceed 40 lines.
Each individual poem, regardless of length, must be typed on one sheet of plain A4 paper (except Children's category, which can be handwritten). Please submit two copies of each poem – unless you enter on-line.
The competitor's name must NOT appear on the poem.
All poems must be accompanied by a fully completed entry form.
Please keep a copy of your poem, as manuscripts cannot be returned.
Copyright remains with the author, but Ledbury Poetry Festival reserves the right to have entries performed at the Festival, on radio, TV, or stage, published on the internet, in an anthology or used for publicity purposes at any stage in the future.
No acknowledgement of entry will be sent unless the competitor sends an SAE marked 'Acknowledgement'.
Competitors wishing to be informed of the results should enclose an SAE marked 'Results'.
The decision of the judge is final and no correspondence will be entered into.
The Festival reserves the right to withhold prizes if such an action is justified.
Entries not complying with competition rules will be disqualified.
The winner of the adult first prize will be expected to provide for his/her own transport arrangements in order to attend the Ty Newydd course in North Wales, regardless of whether he/she is a UK resident or not.
The winner may select from any of the courses available at Ty Newydd. However the Festival cannot accept responsibility for re-arrangements or circumstances beyond its control.
THE FESTIVAL CANNOT PAY TRAVEL COSTS TO THE WINNERS' EVENT.