Ledbury Poetry Competition 2017
Detail and entry forms for the 2017 Poetry Competition will be available on this page at the end of February 2017.
Poetry Competition Winners 2016!
Many thanks to the nearly 1200 entries to this year's Poetry Competition. Judge Imtiaz Dharker read each and every one, and in the end has reached her final selection. All poems can be read at the attachments, below.  The field was striking for its internationalism, and variety. Congratulations to the winners, we look forward to your performance at the winners' event, Saturday 1st July, 2017!
Adults
First Prize: Miller Oberman, On Fishing
Miller Oberman's first book, a collection of poems and translations titled The Unstill Ones is due out from Princeton University Press in fall 2017. A former Ruth Lilly Fellow and 92Y Discovery Prize winner, he has published poems and translations in Poetry, London Review of Books, The Nation, Boston Review, Tin House, berfrois, and Harvard Review. Miller is a teaching fellow at the University of Connecticut, and lives in Brighton Beach, Brooklyn, with his wife, rock singer Louisa Solomon of The Shondes.
Second Prize: Richard Evans, Icari         
Third Prize: Paul Nash, August Blossom
Read the winning adult poems here
Young People 12 – 17:
First Prize: Zoe Moore For The Birds
Second Prize: Jessica Wang Diaspora
Third Prize: Sarah Ang, Snow White's Revenge

Read winning young people poems here
L-R Richard Evans, Paul Nash, Zoe Moore, Sarah Ang

Children 11 and under:
First Prize: Raffiella Chapman The Moon
Second Prize: Jonah Prince On the Fence
Third Prize: Laurence Guard Toppling
Read the winning children's poems here
L-R Rafiella Chapman,  Jonah Prince and Laurence Guard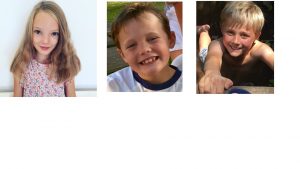 Adult Prizes
First Prize: £1000 cash and a course at Ty Newydd, The National Writers' Centre for Wales. www.tynewydd.org
Second Prize: £500
Third Prize: £250
Young Persons' prizes
First Prize: £100 cash
Second Prize: £50
Third Prize: £25
Children's Prizes
First Prize: £25 book token
Second Prize: £15 book token
Third Prize: £10 book token
All winners get to read at the Ledbury Poetry Festival 2017 – if abroad there is the possibility of Skyping at the winners' event.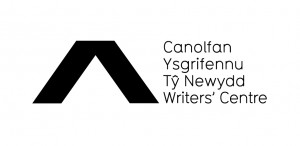 Many thanks to Ty Newydd the National Writers' Centre for Wales for continuing to support this competition.
Rules
Poems must be received on or before Thursday 7th July 2016, 5pm (British Summertime).
All poems must be the original work of the entrant and should not have been previously published, accepted for publication by a magazine, nor entered in other competitions.
The length of each poem must not exceed 40 lines.
Each individual poem, regardless of length, must be typed on one sheet of plain A4 paper (except Children's category, which can be handwritten). Please submit two copies of each poem – unless you enter on-line.
The competitor's name MUST NOT appear on the poem.
All poems must be accompanied by a fully completed entry form.
Please keep a copy of your poem, as manuscripts cannot be returned.
Copyright remains with the author, but Ledbury Poetry Festival reserves the right to have entries performed at the Festival, on radio, TV, or stage, published on the internet, in an anthology or used for publicity purposes at any stage in the future.
No acknowledgement of entry will be sent unless the competitor sends an SAE marked 'Acknowledgement'.
Competitors wishing to be informed of the results should enclose an SAE marked 'Results'.
The decision of the judge is final and no correspondence will be entered into.
The Festival reserves the right to withhold prizes if such an action is justified.
Entries not complying with competition rules will be disqualified.
The winner of the adult first prize will be expected to provide for his/her own transport arrangements in order to attend the Ty Newydd course in North Wales, regardless of whether he/she is a UK resident or not.
The winner may select from any of the courses available at Ty Newydd. However the Festival cannot accept responsibility for re-arrangements or circumstances beyond its control.
THE FESTIVAL CANNOT PAY TRAVEL COSTS TO THE WINNERS' EVENT.
The  Ledbury Poetry Festival Poetry Competition 2015 – Winners Poems below
Poetry Competition Winning Poems – all categories
Poetry Competition Commended Poems Adults and Children
Read 2014 winning poems here   Adult winners       Young Person Winners    Children