Walt Whitman said 'To have great poets, there must be great audiences'. Come and join the celebration.
Poets from across the globe, great actors performing the works of legends, exciting new voices, opportunities to write and perform, music, film, fun family events.

Tickets are still available for our opening reading with Jo Bell, Chris McCabe and George Szirtes, a focus on small presses Longbarrow Press, with poets Matthew Clegg and Chris Jones and Corbel Stone Press with Richard and Autumn Skelton, stunning international poets including Ko Un from Korea, Karen Solie from Canada, Togara Muzanenhamo from Zimbabwe and George Wallace and Larry Beckett from the USA. For satire and humour grab tickets for John Cooper Clarke, Phill Jupitus and Atilla the Stockbroker. Brilliant upcoming poets include Steve Ely, Mona Arshi, Eleanor Rees and our young poet in residence Phoebe Stuckes. Plus loads more beside and lots of FREE street events and 20 minute readings.
Reduced Price Tickets 
All the events listed below are now HALF-PRICE. If you already have a full-price ticket for one of these events, then ring the Box Office to claim a FREE ticket for one of the other events.  All of these events are original and brilliant. They are worth the chance.
The events are:
Event 3,  Friday 3 July – Melding Voices: Mamta Sagar and Mark Gwynne Jones. Expect brilliant performances from Mamta Sagar and Mark Gwynne Jones in Melding Voices.
Event 65,  Saturday 11 July  – Personae and Place with Matthew Clegg and Chris Jones. These poets give careful thought to how they perform their poems. They use music and other aspects to convey their poetry in a way that will intrigue and delight. They are both excellent poets who should be better known. The combination of violin and poetry is always special.
Event 70,  Sunday 12 July –  Tadeusz Dabrowski and Antonia Lloyd-Jones. Arm-chair travellers look no further. The international events almost always turn out to be worthwhile I find. Yet audiences so often overlook them. This will be an interesting conversation between a poet and his translator – giving insights into that fascinating relationship and into language and poetry, creativity and process. The conversation will perfectly interweave with the readings.
***CANCELLED EVENTS***
Event 52 Al Alvarez : Poems and Recollections Friday 10 July, Burgage Hall
Unfortunately, All Alvarez has had to pull out of the festival due to injury, please contact the box office on 01531 636232 to exchange your tickets for another event or for a refund.
Event 4 Denise Riley: Reading and Talk Sat 4 July, Burgage Hall
Sadly Denise has had to cancel her reading on July 4th due to illness, anyone who has booked for this event should contact the box office on 01531 636232 for a full refund or exchange for tickets to another event.
Write bench-inspired poems with Sara-Jane Arbury in the walled garden on Sat 11 July is from 2pm – 3pm and not 3.30pm – 4.30pm as stated in the programme.
*Changes to the programme – George Szirtes is an exciting addition to our first event to read along with Jo Bell and Chris McCabe in The Burgage Hall.  Actress Abigail Thaw has replaced Tanya Moodie in event 2 Dangerous Women.  Mark Fisher will now be interviewing Shirley Williams about her Desert Island Poems in place of Ursula Owen.  Also we have an extra 20 minute reading on sat 11 July at 7.15pm with Pele Cox reading from her new autobiographical collection The Mistress Account.
Ledbury Talking Tuesdays – Live Twitter Q&A with Nic Aubury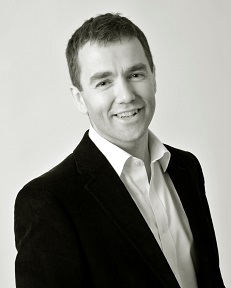 ?#?

ledburytalkingtuesdays?

Live Twitter Q&A next Tuesday 30 June at 1pm – 2pm with Nic Aubury.  
Nic has published two books of poems with Nasty Little Press, a limited edition pamphlet called Small Talk, and a full collection called Cold Soup. His poems have also appeared in the Penguin anthology The Poetry of Sex and in Sophie Hannah's novel The Carrier, and been featured on Radio 4's Woman's Hour.  Good reads says "there's lots to laugh at in Cold Soup: Adam & Eve contemplating the walk of shame, the ire of the 5'8″ man, plus countless sharp one-liners about the mill of modern life. But there's more besides: a shoebox of photographs and an "unending summer's day" that seems so very long ago.  Nic Aubury's poetry is hopelessly unfashionable: it rhymes, it scans, and it's popular. His pamphlet Small Talk sold out four print runs and was named by Sophie Hannah in The Sunday Express as 'one of her books of the year'.  
SOLD OUT EVENTS…
2. Dangerous Women Sun
5. Finding The Words Workshop July 4 
18 George Wallace Workshop Sun 5
24 Ledbury Poetry Slam! Sun 5 
25 How To Get Your Poetry Published Workshop Mon 6 & Tues 7
27 The Pied Piper Of Hamelin Mon 6
32 The Rime of The Ancient Mariner Tues 7
34 Poetry and Belief with Rowan Williams Tues 7
36 John Burnside Workshop – The Creatures Wed 8
37 John Burnside Workshop – The Panorama Wed 8 
41 84 Charing Cross Road with Linda Hart and Tim Bannerman Wed 8
44 John Burnside Workshop – The Miniature Thurs 9
45 John Burnside Workshop – The Baroque Thurs 9
46 Shirley Williams Desert Island Poems Thur 9
47 Michael Palin Desert Island Poems Thur 9
53 Roy Foster on W.B.Yeats Fri 10 July
51 One to Ones with Jonathan Edwards Fri 10 
60 So This Is How We Love Jonathan Edwards Workshop Sat 11
64 Japanese Poetry: Mikiro Sasaki & Masayo Koike July 11
73 John Donne in the Courtyard Sun 12
Booking software update
The Advanced Ticketing booking system has just been updated to make it easier to book multiple events.  If you have already used it this year you will notice the system has changed as of Thursday 4th June.
2015 Festival Preview
John Burnside is our Festival poet in residence and he will offer workshops, give a reading and also talk about his 'desert island poems'. The Festival will also feature Simon Armitage, Pam Ayres, Sophie Hannah, Jane Yeh, Denise Riley, Imtiaz Dharker, Nic Aubury, Don Paterson, Steve Ely, Eleanor Rees, Matthew Clegg, Chris Jones and Paul Henry. Rowan Williams will appear in conversation with Marina Warner on Poetry and Belief. James Booth will talk about Philip Larkin. As always we will host the brilliant Foyle Young Poets and Eric Gregory Award Winners, plus winners of the National Poetry Competition. We are excited to welcome our own Ledbury Poetry Competition winner and recent Costa Prize winner, Jonathan Edwards, in an event hosted by Ian McMillan. Juliet Stevenson will read Emily Dickinson poems, with Mark Fisher giving the context. There is much more planned and in the pipeline.
This Year's Festival Dates are 3 – 12 July 2015.
The box office is now open Tuesday – Saturday 10am – 4pm.  The phone number is now 01531 636232. If you are interested in becoming a  Friend please contact Sandra our Finance Manager on the above number or email finance@poetry-festival.co.uk .