Ledbury Poetry Salons – Open Mic and Featured Poet
The Panelled Room in The Master's House, Ledbury
Tuesday 11 October, 7pm – 9pm, Featured poet Deborah Alma

 
Deborah Alma has an MA in Creative Writing, taught Writing Poetry at Worcester University and is Honorary Research Fellow at Keele University. Deborah is also Emergency Poet in her vintage ambulance and is editor of Emergency Poet-an anti-stress poetry anthology , The Everyday Poet- Poems to live by ( both published by Michael O'Mara), and her True Tales of the Countryside is published by The Emma Press. She lives with her partner the poet James Sheard on a hillside in Powys, Wales.
Tuesday 8 November, Featured poet Philip Gross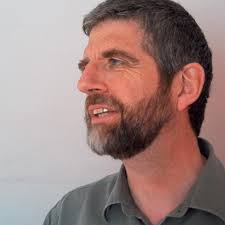 Philip Gross is a poet, and a keen collaborator across artforms. The Water Table won the T.S.Eliot Prize 2009, and Love Songs of Carbon the Roland Mathias Award (Wales Book of The Year) 2016. His latest collaborative publication, with artist Valerie Coffin Price, is A Fold In The River (Seren, 2015). His libretto for The King in the Car Park, a cantata about the discovery of the bones of Richard III, was performed in Leicester Cathedral. A new collection, A Bright Acoustic, is due from Bloodaxe in 2017.  Philip is Professor of Creative Writing at University of South Wales. www.philipgross.co.uk
Come along and hear some great poetry and read your poems at our friendly and welcoming Ledbury Poetry Salon Open Mics! 
Tickets £5 to include a drink. No need to book in advance.



Ledbury Poetry Slam at The Courtyard!
7.30pm
Sunday 1st April
Book your tickets

here 
A head-spinning cocktail of potent poetry and spirited performances, topped off with a twist of wit and a tasty competitive edge! Bard-tenders Steve Rooney and Sara-Jane Arbury call the shots in each round as a bevy of fine wordsmiths pour out vintage verse in a bid to gain prize points from random judges. Each poet is marked on three categories – the quality of their writing, the quality of their performance and the warmth of the audience response, so ecstatic cheering and Mexican waves will ensure that top-notch poetry receives top scores. Poets glow and the applause fizzes until the Slam-pagne star produces their magnum opus! Watch this space for details and how to enter the contest.
---
Photos from The 2016 Festival
---
Hwaet!
Hwaet!  A new anthology of 200 poems brought together by Mark Fisher to celebrate 20 Years of Ledbury Poetry Festival is now on sale priced £10 available from the Ledbury Poetry Festival Box Office or by clicking on the link below.  A video of highlights from the launch event is now on this page – take a look and listen!
---
Recordings 2016
Many of the Ledbury Poetry Festival events are recorded and made available on this website. Over 30 of the 2016 events are now available to listen to or download through the link below.
---
Ledbury Poetry Salons 
 Listen to previous Poetry Salons with Cliff Yates, Yvonne Green, David Clarke, Myra Connell, Maitreyabandhu, Carrie Etter, Damian Walford Davies and Adam Horovitz.
---
Poetica Botanica – poetry inspired by medicinal herbs
Ledbury Poetry Festival and Hellens Garden Festival seek poems inspired by the plants in Hellens Manor Physic Garden.  Some of these were recorded during the 2016 Lebury Poetry Festival and these recordings can now be heard on the Poetica Botanica page.
---
Become a Friend of Ledbury Poetry Festival
If you are interested in becoming a Friend of Ledbury Poetry Festival please contact Sandra our Finance Manager on 01531 636232 (email finance@poetry-festival.co.uk) or you can visit the Friends page where you can now sign up on-line.
---
Some of our Sponsors
The Pennington-Mellor-Munthe
Charity Trust