2018 dates: 29 June – 8 July
WINNER: BEST COMMUNITY FESTIVAL in VISIT HEREFORDSHIRE AWARDS !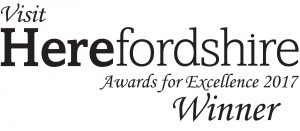 'It is a brilliant festival in a lovely town and I recommend it highly, an absolute must for anyone who believes in the importance of poetry.' – The Idler
Autumn Ledbury Poetry Salon!
Tuesday 17 October with featured poet Claire Crowther
7pm – 9pm, The Panelled Room in The Master's House, £5 (on the door)
 
Do you want to discover more about poetry? Have you been looking for a place to perform your own poetry? Why not come along to this Ledbury Poetry Salon, which includes an Open Mic and Featured Poet, Claire Crowther, who will read and discuss her poems. This is a chance to perform your poems to a friendly and welcoming audience and to meet other writers. Expand your enjoyment of poetry through readings and conversation! Try out poems in progress or bring along your tried and tested favourites!
Claire Crowther is a widely published poet whose first collection, Stretch of Closures, was shortlisted for the Aldeburgh prize. Her poems and reviews have appeared in PN Review, Poetry Wales, Poetry Review, TLS, London Review of Books, Magma and in anthologies such as Best British Poetry. She lectures and runs workshops, for example on the Poetry School MA and Oxford University BA in Creative Writing. She has recently finished a year long residency at the Royal Mint, which resulted in the pamphlet Bare George. Her latest collections are On Narrowness (Shearsman Books)and Silents (Hercules Editions). A selection of her poems can be heard on the Poetry Archive.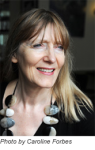 Plus more dates to be announced soon including Tuesday 5 December Salon with Forward Prize nominee Nick Makoha!
---
Call Out for Applications:
The Ledbury Emerging Critics Programme
An intensive eight-month mentorship scheme for 8 emerging BAME poetry critics
Deadline: October 20, 2017  
A national programme to encourage diversity in poetry reviewing culture aimed at emerging critical voices, co-organised by Sandeep Parmar and Sarah Howe.
 In the past decade, publishing and mentorship schemes targeting BAME poets and writers, new profile-raising festivals and readings, national prize winners and judging panels, as well as crucial cultural debates around race, gender and ethnicity, have dramatically improved the diversity of British poetry. However, reviewing culture has not accurately reflected this important shift towards a more inclusive poetry community of readers and writers. As recent statistics show (https://davepoems.wordpress.com), reviewers and poets of colour are hugely underrepresented in broadsheet and journal publications, with just 4.3% reviewers and 8.1% poets from BAME backgrounds.
Over the course of the Ledbury Emerging Poetry Critics scheme, you will be assigned a poetry critic mentor with experience reviewing for national journals, magazines (print and online) and broadsheet newspapers. You may already be an emerging critic with a few published reviews, have some or no critical or academic background, or you might be strongly committed to becoming a poetry critic in the very near future and keen to explore issues of diversity in British poetry.
The scheme begins with a two-day poetry reviewing residency at Ledbury on 25th and 26th November 2017, with practical seminars led by Sarah Howe, Sandeep Parmar, Jeremy Noel-Tod and Vidyan Ravinthiran. This will be followed by one-to-one mentorship and critical feedback on the writing of a poetry review before April 2018 (to be conducted either virtually or in-person). Poetry critic mentors include: Sarah Howe, Sandeep Parmar, Jeremy Noel-Tod, Vidyan Ravinthiran, Claire Trévien, Dave Coates, Sam Riviere, Miriam Gamble.
These reviews will be shared with our collaborating partner publications, which are: the Guardian, Poetry Review, Poetry London, PN Review, Poetry Wales, Magma, The White Review, Sabotage, Prac Crit and others. In May 2018, we will reconvene in London for follow-up workshops and a public event with editors from collaborating partners of the scheme. In July 2018, at Ledbury Poetry Festival, we will ask participants to share their experiences as part of a public panel discussion about poetry reviewing culture and diversity.
To apply, send (in hardcopy or a PDF via email) a covering letter expressing your interest and any experience in poetry reviewing. Please tell us why you feel you would benefit from participating in Ledbury Emerging Poetry Critics. Also, send a brief sample review of a recent poetry collection, pamphlet or live poetry performance (by any contemporary poet) of up to 800 words. This review may be published or unpublished. Longlisted candidates will be included in a database of reviewers, to be made available to prospective publications.
Send your applications and/or any preliminary enquiries to:
Dr Sandeep Parmar
Co-Director, Centre for New and International Writing
Department of English
University of Liverpool
19 Abercromby Square
Liverpool
L69 3BX
Or via email to: Sandeep.parmar@liverpool.ac.uk
Please note that this scheme is unfortunately only open to poets/critics resident in the UK. Travel and accommodation as well as costs associated with mentorship and residency/events are entirely funded by the Ledbury Forte Poetry Prize for Best Second Collection.
Advisory Board
Chloe Garner, Ledbury Poetry Festival
Nathalie Teitler, The Complete Works
Rishi Dastidar, The Complete Works
Claire Trévien, Sabotage Reviews
Dave Coates, Dave Poems
Charles Whalley
Ledbury Poetry Festival gratefully acknowledges the generosity of Olga Polizzi whose contribution makes the Ledbury Forte Poetry Prize possible.
---
Sandeep Parmar wins £5000 inaugural Ledbury Forte Poetry Prize for second poetry collections with 'sharp, contemporary and lyrical' Eidolon
Please visit the Ledbury Forte Poetry Prize page for full details.
Listen to Judge Tara Bergin chat about the process of judging the Ledbury Forte Poetry Prize in the two podcasts below:
---
Ledbury Poetry Festival has some special offers for you.
Visit our Shop page to find out more.
---
 Fantastic Beasts
Herefordshire is a county of fantastic beasts and mythical creatures – for example The Dragon of Mordiford plus the minotaur, unicorn and werewolves in the Mappa Mundi. With this in mind we asked you to give us a fantastic beast poem. Click on the Fantastic Beasts button to see what was submitted.
---
Ledbury Poetry Salons 
Do you want to discover more about poetry? Have you been looking for a place to perform your own poetry? Why not come along to the Ledbury Poetry Salons, which include an Open Mic and a Featured Poet who will read and discuss their poems. This is a chance to perform your poems to a friendly and welcoming audience and to meet other writers. Expand your enjoyment of poetry through readings and conversation! Try out poems in progress or bring along your tried and tested favourites!
Listen to previous Poetry Salons including Gregory Leadbetter, Rhiannon Hooson, Nichola Deane, Pia Tafdrup, Philip Gross, Deborah Alma, Cliff Yates, Yvonne Green, David Clarke, Myra Connell, Maitreyabandhu, Carrie Etter, Damian Walford Davies and Adam Horovitz.
---
The Festival's 2016 Annual Report is out. Here is some feedback from some of our supporters:
"Very interesting. I have forgotten the sheer volume of work that you do"
"We are delighted to help such a vibrant event"
"Really pleased to read about some of the great pieces you've delivered this year"
"LPF is a true role model"
To read a copy, click here and please let us know any feedback!
---
Poetica Botanica – poetry inspired by medicinal herbs
Ledbury Poetry Festival and Hellens Garden Festival seek poems inspired by the plants in Hellens Manor Physic Garden.  Some of these were recorded during the 2016 Lebury Poetry Festival and these recordings can now be heard on the Poetica Botanica page.
---
Become a Friend of Ledbury Poetry Festival
If you are interested in becoming a Friend of Ledbury Poetry Festival please contact Sandra our Finance Manager on 01531 636232 (email finance@poetry-festival.co.uk) or you can visit the Friends page where you can now sign up on-line.
---
Some of our Sponsors
The Pennington-Mellor-Munthe
Charity Trust