Hwaet!
Hwaet!  A new anthology of 200 poems brought together by Mark Fisher to celebrate 20 Years of Ledbury Poetry Festival is now on sale priced £10 available from the Ledbury Poetry Festival Box Office or by clicking on the link below
---
An Evening of Poetry and Music
Sunday 3 July 7.45pm–10.15pm  
Hellens Manor £14
Part One
Gerda Stevenson and Kyrre Slind
Award-winning Scottish writer/actor/singersongwriter 
Gerda Stevenson
and Norwegian multi-instrumentalist Kyrre Slind present their unique combination of poetry and music. Watch and listen
here
– really beautiful. Gerda will read from her collection
If This Were Real, 
and, accompanied by
Kyrre
, will sing from her acclaimed album
Night Touches Day,
"A life of rich experience beautifully captured in song…strikingly beautiful." (The Scotsman)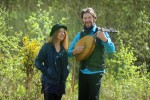 Part Two
Jackself
Jacob Polley and John Alder
The second part of this evening features Festival poet in residence Jacob Polley whose new collection Jackself is not due for release until November 2016. So this is an opportunity to hear a live musical version of these poems ahead of publication:
"Jackself sees Jacob Polley at the height of his powers. In one of the most original books of poetry to appear in the last decade, Jackself spins a kind of 'fictionalized autobiography' through nursery rhymes, riddles and cautionary tales, and through the many 'Jacks' of our folktale, legend, phrase and fable – everyman Jacks and no one Jacks, Jackdaw, Jack-O-Lantern, Jack Sprat, Cheapjack and Jack Frost. At once playful and terrifying, lyric and narratively compelling, Jackself is an unforgettable exploration of an innocence and childhood lost in the darker corners of Reiver country and of English folklore, and once more shows Polley as one of the most remarkable imaginations at work in poetry today. This is a unique opportunity to hear Jacob Polley will perform a live, musical version with John Alder. " Picador Books
---
Festival Open Mic featuring Amy Key and Horace Dudfield
 Monday 4 July, 6pm – 7.30pm, Burgage Hall, £5
Amy Key's debut collection is Luxe and her themes are friendship and love and her poems are full of objects contain memories or inspire dreams, fantasies and reveries. 92 year old Horace Dudfield makes his Festival debut and performs poems inspired by the people and landscape of Dymock where he has lived all his life. Festival Open Mics are known for their welcoming and supportive atmosphere, so come along – read new work and meet poetry comrades.
 
---
Bards Without Borders
Sunday 10 July, 7.30pm – 9.30pm, Market Theatre
Bards Without Borders are a troupe of multilingual poets from refugee and migrant backgrounds who have travelled many miles to be here. For the Festival finale they will speak back to Shakespeare with newly written poems.
Watch and listen here
This event is part of a series of events that focus on refugee and migrant experiences with poets Adnan al-Sayegh, Caroline Smith, Athena Farrokhzad, Amir Darwish and Stephen Watts all on Sunday 10 July.
---
 ***Sold Out Events***
Mark Doty Workshop: In Favour of Complication Sun 3
3. Jacob Polley Workshop:  Finding A Place for Poetry Sat 2
6. Jacob Polley Workshop: Re-visioning the Poem Sat 2
Kim Moore Workshop : Illuminated Moments Sat 2
23. One to Ones with Jacob Polley Mon 4
27. Gertrude Bell Mon 4  
30. In The Realms Of Gold 1
35. In The Realms Of Gold 2
40. Max Porter Grief Is The Thing With Feathers Thurs 7
57. Sarah Howe Workshop: The Heart's Archaeology Sat 9
60. One to Ones with Deryn Rees-Jones Sat 9
---
Ledbury Poetry Salons 
 Listen to previous Poetry Salons with Cliff Yates, Yvonne Green, David Clarke, Myra Connell, Maitreyabandhu, Carrie Etter, Damian Walford Davies and Adam Horovitz.
---
Poetica Botanica – poetry inspired by medicinal herbs
Ledbury Poetry Festival and Hellens Garden Festival seek poems inspired by the plants in Hellens Manor Physic Garden
More Details
---
Poetry and Meditation Day Retreats
with Maitreyabandhu, Fiona Sampson and Matthew Sweeney
Poetry and Body/ Poetry and Breath
Wednesday 6 and Thursday 7 July
Writing becomes poetry when something more is uncovered beyond habitual, everyday consciousness. Meditation and mindfulness help us step out of our noisy head into raw, direct experience enabling us to experience that more. We need to leave behind what we think we know so that imagination can take us into the not-yet-known.
On these two, daylong retreats we will be combine meditation with poetry and writing. The retreats will build on each other, although you can book for either day separately. The mornings will focus on meditation while the afternoon will open out from meditation into writing with the help of Fiona Sampson and Matthew Sweeney.
Video about the Poetry and Meditation Retreat
The retreats are held at Adhisthana, a Buddhist Retreat Centre just outside of Ledbury and will include a vegetarian lunch. No interest in Buddhism is assumed or expected.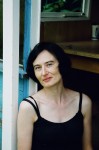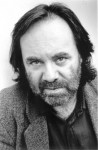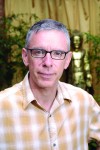 Fiona Sampson will be leading a poetry workshop as part of the day on 6th July. In the evening she'll be the guest of PoetryEast discussing her new collection, The Catch (Chatto).
Matthew Sweeney will be leading a poetry workshop on 7th July. In the evening he'll be the guest of PoetryEast discussing his new collection, Inquisition Lane (Bloodaxe).
Led by Buddhist poet, Maitreyabandhu. Maitreyabandhu has published two collections with Bloodaxe, The Crumb Road, and Yarn. He has been an ordained Buddhist for 26 years. The Crumb Road is a PBS Recommendation.
Booking: Booking essential. Please arrive at 9.30am to register. A limited amount of accommodation is available at Adhisthana for those who'd like to stay for both days. Please book this separately at: admin@adhisthana.org
Price: £56 for one day or £92 for both days (price does not include the PoetryEast evening events).
Wednesday 6th July, 7.30pm – 9.45pm (with a tea break) PoetryEast: Maitreyabandhu in conversation with Fiona Sampson. Fiona Sampson has published twenty books of poetry and criticism. She won the Newdigate Prize, and been shortlisted for both the Forward and T.S. Eliot Prize. She was the editor of Poetry Review for seven years and is currently editor of Poem. 'A major poet' – Tim Liardet in PN Review. Fiona will be in conversation with Maitreyabandhu and launching her new collection The Catch (Chatto). Tickets £12
Thursday 7th July, 7.30pm – 9.45pm (with a tea break) PoetryEast: Maitreyabandhu in conversation with Matthew Sweeney. Matthew Sweeney has been shortlisted for the T.S. Eliot Prize and for the Irish Times Poetry Now Award. His collection Horse Music won the inaugural Pigott Poetry Prize in association with Listowel Writers' Week, and is a PBS Recommendation. 'Matthew Sweeney is a force for good in British poetry' – Ruth Padel. Michael will be in conversation with Maitreyabandhu and will read from his new collection Inquisition Lane. Tickets £12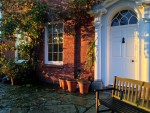 ---
We hope you enjoy these images taken during the 2015 Ledbury Poetry Festival
Walt Whitman said 'To have great poets, there must be great audiences'.
Poets from across the globe, great actors performing the works of legends, exciting new voices, opportunities to write and perform, music, film, fun family events.

 John Burnside was our Festival poet in residence and he offered workshops, gave a reading and also talked about his 'desert island poems'. The Festival also featured Simon Armitage, Pam Ayres, Sophie Hannah, Jane Yeh, Denise Riley, Imtiaz Dharker, Nic Aubury, Don Paterson, Steve Ely, Eleanor Rees, Matthew Clegg, Chris Jones and Paul Henry. Rowan Williams appeared in conversation with Marina Warner on Poetry and Belief. James Booth talked about Philip Larkin. As always we hosted the brilliant Foyle Young Poets and Eric Gregory Award Winners, plus winners of the National Poetry Competition. We are excited to have welcomed our own Ledbury Poetry Competition winner and recent Costa Prize winner, Jonathan Edwards in an event hosted by Ian McMillan. Juliet Stevenson read Emily Dickinson poems with Mark Fisher giving the context.
---
Become a Friend of Ledbury Poetry Festival
If you are interested in becoming a Friend of Ledbury Poetry Festival please contact Sandra our Finance Manager on 01531 636232 (email finance@poetry-festival.co.uk) or you can visit the Friends page where you can now sign up on-line.
---
Some of our Sponsors
The Pennington-Mellor-Munthe
Charity Trust