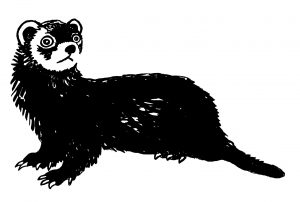 You may not be aware that the annual Ledbury Poetry Festival Poetry Competition has categories for younger poets as well as adults so we've created a separate page for you to make this clearer.  If you are 18 or over please go to the  Adult Poetry Competition entry page.
Young People's Prizes (12 – 17 Years)
First Prize: £100, Second Prize: £50 and Third Prize: £25
Children's Prizes (11 years and under)
First Prize: £25 book token, Second Prize: £15 book token and Third Prize: £10 book token.
All winners are offered the chance to read at the 2022 Ledbury Poetry Festival.
(The relevant ages means age on the date of submission.)
Entering Online
If you are planning to enter on-line then, before completing the form below, please ensure that you have ALL your poem(s) in ONE suitable file ready to upload at the next step and please read the rules before submitting
Ideally this file will be in a Microsoft Word format (any version, .doc or .docx) but we can also accept text (.txt) or PDF (.pdf) files if you cannot create a Word format file.
Do not type your name or any other details in the document, just the poem titles and the poems but please do include your name in the filename.  The judge will only see printed copies.
If you enter more than one poem, each must begin on a new page in the same document. Indicate with "[new page]" if you have to send a .txt file.  If the number of poems in the file is greater than the number indicated on the form, any additional additional poems will not be considered for the competition.
Individual poems must be no more than 40 lines in length.
Data protection: Unless you explicitly request to go onto our emailing list (see the form below) we will only contact you in respect of this year's Ledbury Poetry Festival Poetry Competition. If you want to be notified of next year's competition and other Ledbury Poetry Festival activities please request to go onto the general emailing list. In either case we will not pass your details on to any other organisation unless required to do so by law.
Make sure your poem titles are entered correctly into the form below and that they are ALL in the ONE file you plan to upload.  You must select the correct age category before you can complete the rest of the form.