Saturday, 22nd January 2022




10:00 am - 5:00 pm
Connecting maps to the natural world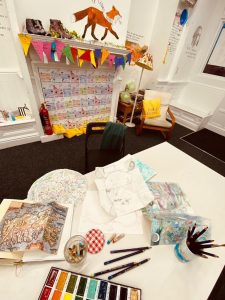 Taking inspiration from poets who worked with maps such as Thomas Traherne, William Blake, David Jones and Medieval writers, create maps of poems and exploring different ways of mapping. Bring along your own poem or any poem you would like to map. This is an opportunity to get to know a poem again or look at it in a different way.
You can attend in-person or via Zoom so please select your option above.  Note that in-person bookings will include a Zoom link as well as a precaution in case Covid restrictions in force in January prevent you from attending in person.
Numbers are strictly limited so please book early.
If you are attending in person please bring 4 different colour drawing pencils, a few sheets of A3 drawing paper, scissors and collage glue.
The other workshops
Address:
The Homend
,
Ledbury
,
HR8 2AA
Description:

New entrance from The Homend – step-free access.