Angela France and Penelope Shuttle


Friday, 9th July 2021




6:00 pm - 7:00 pm
6pm – 7pm, in person at the Barrett Browning Institute, and live streamed on Zoom, £5
Penelope Shuttle launches her new collection Lyonesse. The submerged land of Lyonesse was once part of Cornwall, according to myth and the oral tradition, standing for a lost paradise in Arthurian legend, but now an emblem of human frailty in the face of climate change. 'Penelope Shuttle, as both thinker and poet, seems to me exemplary in her use of the intuitive faculty' (John Burnside).
How do we negotiate a world where capitalism and greed are threatening a fragile earth? where connections through technology can increase isolation? where finding solace in nature reminds us that the seasons can no longer be trusted? The lyrical poems in Angela France's new collection Terminarchy try to find a way through and look for hope.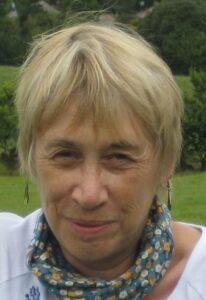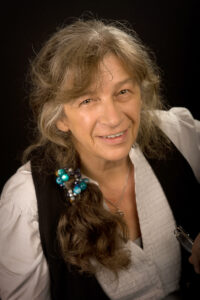 Address:
The Homend
,
Ledbury
,
HR8 2AA
Description:

New entrance from The Homend – step-free access.