Sunday, 10th July 2022




3:00 pm - 4:00 pm
The diversification of the poetry world is a wonderful thing. But how often do we read and enjoy poems written outside the UK and the US?
Seni Seneviratne and Vidyan Ravinthiran, both Sri Lankan-British poets, will read from their own work and also share poems from the anthology of Sri Lankan and diasporic poetry they're editing with Shash Trevett.  Shortlisted for the Ledbury Munthe Poetry Prize for Second Collections, skill meets great tenderness in Vidyan Ravinthiran's sonnet series The Million-Petalled Flower of Being Here. According to the judges, 'These poems brim with ingenuity and each one is a small feat of linguistic daring… we track the intimacies of a marriage through displays of nationalism, xenophobia, familial distance as well as the every day moments known only between lovers.' Seni Seneviratne's work as a poet and live artist has been praised particularly for the unique talent of engaging an audience through poetry and song. Her latest  collection is Unknown Soldier inspired by a series of photographs. She is currently a commissioned writer on the Colonial Countryside Project with the National Trust and Peepal Tree Press.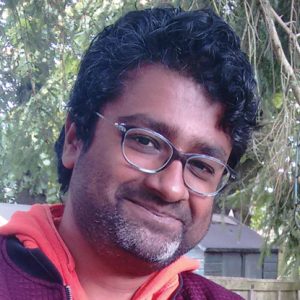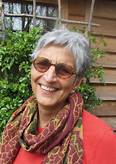 Live streamed to Zoom
Weekend Pass Event
Address:
Ledbury
,
HR8 1DW
,
United Kingdom
Description:

Located in Church Lane – the cobbled lane between the The Market House and St Michael's and All Angels Church. Ramp access but the cobbled lane is hard work in a wheelchair.  Please notify in advance if you require wheelchair access.  60 minute on-street car parking in High Street and The Homend.  Pay and Display car parks off Bye Street and Bridge Street.