Sunday, 10th July 2022




12:00 pm - 1:00 pm

Sunday, 10th July 2022




1:30 pm - 2:30 pm
We want to involve the public in a creative initiative to try and take stock of what has happened over
the last eighteen months whilst society has undergone large shifts because of the Covid virus, and
think about how other, historical situations of pandemic can help us understand what is going on now.
Participants will be invited to collect images and words from material we provide and also from
what they have sourced. Material can be in any language.
We will be working with professional actors to see how fragments can come alive and be translated
into performance. This will offer an opportunity to see how raw material can be translated into
performance material, with the intention of inspiring personal performative translations.
The final performance will take place in the evening in the Market Theatre.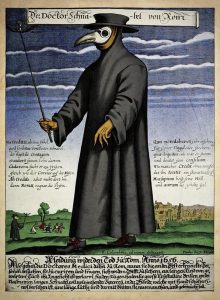 Venue Phone: 01531 636232
Address:
Barrett Browning Institute
, Bye Street,
Ledbury
,
HR8 2AA
,
United Kingdom