Friday, 8th July 2022




2:00 pm - 3:00 pm
In this final session discussing the life and work of the giants on whose shoulders contemporary writer's stand, we consider the Odessa-born dissident poet Irina Ratushinskaya with her friend, the poet, poetry curator and publisher Daphne Astor, the poet and Russian translator, Sasha Dugdale and Claire Armitstead, Associate Editor at The Guardian. Ratushinskaya was sentenced in March 1983 to seven years' hard labour and five years' internal exile on a charge of 'agitation carried on for the purpose of subverting or 'weakening the soviet regime'. Her poems, smuggled out of the labour camp were published by Bloodaxe as No, I'm Not Afraid and she was released in 1986 shortly after Reagan and Gorbachev were given copies of her work. She was also the author of two volumes of memoir – Grey is the Colour of Hope and In the Beginning, and a novel The Odessans. 
Live streamed on Zoom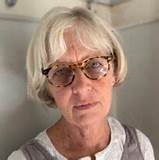 Address:
Ledbury
,
HR8 1DW
,
United Kingdom
Description:

Located in Church Lane – the cobbled lane between the The Market House and St Michael's and All Angels Church. Ramp access but the cobbled lane is hard work in a wheelchair.  Please notify in advance if you require wheelchair access.  60 minute on-street car parking in High Street and The Homend.  Pay and Display car parks off Bye Street and Bridge Street.