Thursday, 7th July 2022




2:30 pm - 3:30 pm
One of the world's  greatest storytellers, Ovid died in exile 2000 years ago. He rose to spectacular fame with his poems Love Affairs and The Art of Love. His greatest and most influential work Metamorphoses, a compendium of the greatest tales of Greek myth, made him a literary superstar in Rome and has captivated the world ever since. but out of the blue, amid stories of sex scandal and imperial disfavour he was banished; his books were banned, for reasons that are still a mystery. his immense legacy in the world literature  and art is woven around readings from his key works by Sir Simon Russell Beale with music by Bob Dylan who based one of his albums Modern Times around Ovid's Tristia.
By kind permission of MayaVision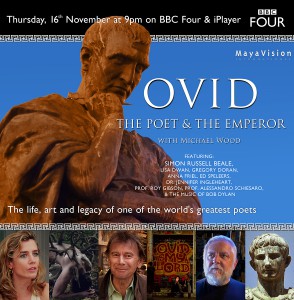 Venue Phone: 07967 517125
Venue Website: http://themarkettheatre.com/
Address:
Market Street
,
Ledbury
,
HR8 2AQ
,
United Kingdom
Description:

The Market Theatre is situated on Market Street off Bye Street 5 minutes walk from the town centre. Disabled access.  Parking in Bridge Street car park (long stay).