Wednesday, 6th July 2022




12:30 pm - 1:30 pm
There are endless ways to add new texture to our work in performance to make it come alive on
stage. Even if we don't consider ourselves 'spoken word poets', we can all learn how to convey our poems in a way that does more justice to its power. This workshop with Jasmine Gardosi will help you to bring out the best in your poem and learn more about the qualities of your own, personal voice in a fun, supportive setting which is open to all experience levels. Whether you're reading your work aloud
for the first time, or you're a seasoned performer who wants to try a new approach to performance, you will walk away from this workshop with a new relationship to the poem you walked in with.
Participants are asked to bring 1-2 poems of their own work with which to practise their performance skills.
This workshop is also ideal practice if you would like to participate in the musical open mic of
Dancing To Music You Hate, which is taking place on the same evening at the Market Theatre.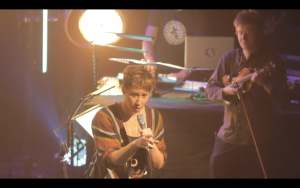 Address:
Church Lane
,
Ledbury
,
HR8 1DN
,
United Kingdom