Sunday, 3rd July 2022




10:00 am - 12:00 pm
Join leading translator David Colmer, together with Dutch poet and translator herself, Radna Fabias,
as they guide you through the unique process of literary translation. The workshop will give you the
opportunity to translate a Dutch poem and render it in English. As well as covering the myriad of
considerations and complexities that are taken into account when translating, the workshop will
prepare you for any future collaborative poetry translations with native speakers of other languages,
or for your own translations of poems in languages you speak yourself.
Please note that no knowledge of Dutch will be required to take part in this workshop.
Part of New Dutch Writing, supported by the Dutch Foundation for Literature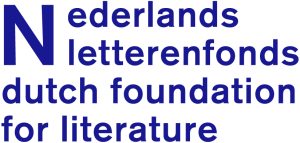 Address:
Church Lane
,
Ledbury
,
HR8 1DN
,
United Kingdom