Friday, 1st July 2022




5:00 pm - 6:00 pm
'A striking study of what Belarus can teach the world about state violence, collective memory, and the role of poetry in fighting tyranny … Music for the Dead and Resurrected feels like its own monument, not only to Belarusians but also to victims of state violence around the world' (The New Yorker). The poet asks: How do we mourn after a century of propaganda? Can private stories challenge the collective power of Soviet historical mythology? Valzhyna Mort traces a route of devastation from the Chernobyl fallout and a school system controlled by ideology to the Soviet labour camps and the massacres of World War II.
Live Event and streamed to Zoom
Weekend Pass Event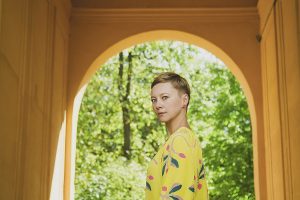 Address:
Ledbury
,
HR8 1DW
,
United Kingdom
Description:

Located in Church Lane – the cobbled lane between the The Market House and St Michael's and All Angels Church. Ramp access but the cobbled lane is hard work in a wheelchair.  Please notify in advance if you require wheelchair access.  60 minute on-street car parking in High Street and The Homend.  Pay and Display car parks off Bye Street and Bridge Street.