Saturday, 13th July 2019




11:00 am - 12:00 pm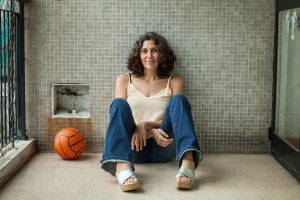 Mexican poet Pedro Serrano has published five collections of poetry. He has been published in the UK as part of Arc's celebrated Visible Poets series, in a collection called Peatlands. Wide ranging and passionate poems that are linguistically thrilling; they explore the world of snakes, swallows, valleys and skyscrapers, weariness and love. Laura Wittner was born and lives in Buenos Aires, Argentina. She has published more than seven collections of poetry and translated Leonard
Cohen, Anne Tyler and others into Spanish. She also writes children's books.
This event is included in the weekend pass
Pedro Serrano is sponsored by Mr John Martinez.
Funded through Kickstarter: thanks to Neil Astley, Anthony Garner

Address:
Ledbury
,
HR8 1DW
,
United Kingdom
Description:

Located in Church Lane – the cobbled lane between the The Market House and St Michael's and All Angels Church. Ramp access but the cobbled lane is hard work in a wheelchair.  Please notify in advance if you require wheelchair access.  60 minute on-street car parking in High Street and The Homend.  Pay and Display car parks off Bye Street and Bridge Street.
---