Wednesday, 10th July 2019




8:00 pm - 9:30 pm
Narrated by Tom Kuhn and David Constantine and illustrated with his poems and songs, performed by singer Sarah Gabriel and pianist Joseph Atkins
Celebrating Bertolt Brecht (1898-1956) as a poet whose work, rooted in his own day and age, still (like all great poetry) speaks to us in our own circumstances now. Brecht was a 'political poet' in the sense that he thought it his responsibility, and he had the talent, to address the very urgent problems and events of his age. For example: war, violent social upheaval, injustice, racism, the displacement of peoples, exile, and the need to rebuild a better society out of the ruins. We know more or less closely of such things still and this presentation will bring that home. But also: Brecht was a lover of life, an anarchic hedonist, author of some of the best love poems in the German language. Brecht the poet now will show him in that light too, as a revolt against any ideology that seeks to thwart human beings in their pursuit of happiness.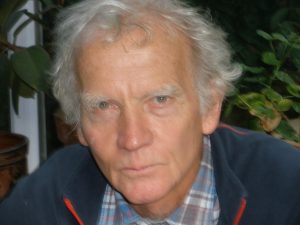 Sarah Gabriel © Raphaelle Photography
Address:
Ledbury
,
HR8 1DW
,
United Kingdom
Description:

Located in Church Lane – the cobbled lane between the The Market House and St Michael's and All Angels Church. Ramp access but the cobbled lane is hard work in a wheelchair.  Please notify in advance if you require wheelchair access.  60 minute on-street car parking in High Street and The Homend.  Pay and Display car parks off Bye Street and Bridge Street.
---