Monday, 8th July 2019




10:00 am - 6:00 pm
Between 1809 and 1832 the woman who would become one of the nineteenth century's most famous poets, Elizabeth Barrett Browning, grew up and established her career near Ledbury. In this day conference, part of the Ledbury Poetry Festival, a number of experts on Barrett Browning will examine the wider idea of place in the poet's life and work. Individual talks explore the significances of Ledbury, London and Italy, and Torquay and Jamaica for Barrett Browning and also consider her own significance for subsequent poets and writers. Talks will be accompanied by readings of a range of works produced both by Barrett Browning herself and those writers she inspired. Full descriptions of talks and speaker biographies are included below.
Presenters: Simon Avery, Laura Fish, Cora Kaplan, Angela Leighton. With readings by Sharon Eckman (actor and singer).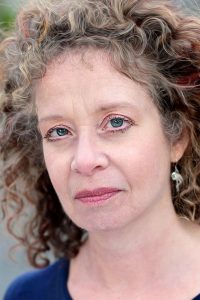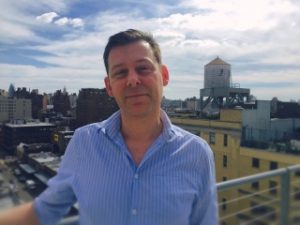 10.00-10.30:  Coffee
10.30-11.30:  Simon Avery (University of Westminster): Elizabeth Barrett in Ledbury: Portrait of the Poet as a Young Woman. Elizabeth Barrett spent the first third of her life living near Ledbury in the family's opulent house, 'Hope End'. From an early age she dedicated herself to expansive education, politics, and writing, a grounding which would be essential for her future career. In this talk, Simon Avery reconsiders Barrett's early life in Ledbury and the fascinating poetry she produced here. With readings by Sharon Eckman.
Simon Avery is Reader in Nineteenth-Century Literature and Culture at the University of Westminster. His publications include two studies of Elizabeth Barrett Browning, Mary Coleridge: Selected Poems, Thomas Hardy: A Reader's Guide, and Sex, Time and Place: Queer Histories of London (with Kate Graham). He is currently completing a book on the Brontë family and politics.
Sharon Eckman is an actor, singer, writer and workshop facilitator, working extensively in theatre, radio and concert in the West End, touring and abroad. Sharon has performed in plays from Arthur Miller to Joe Orton, musicals from Stephen Sondheim to Rogers & Hammerstein and many concerts and recordings as a soloist, including two Proms with the John Wilson Orchestra. In 2015, she co-created a contemporary opera about Christina Rossetti – who she also played – which premiered at King's Place.
11.30-12.30: Cora Kaplan (Queen Mary University of London): From Wimpole Street to Casa Guidi: London and Italy in Elizabeth Barrett Browning's Life and Imagination. In 1838 the Barrett family moved to 50 Wimpole Street, London, where Elizabeth lived, largely as an invalid, until her secret marriage to Robert Browning in 1846. The couple fled to the continent settling in Florence until her death in 1861. Both London and Italy inspired her most daring, innovative poetry. In this talk Cora Kaplan will explore Elizabeth's personal, political and poetic response to London and Italy. With readings by Sharon Eckman.
Cora Kaplan is Honorary Professor of English at Queen Mary, University of London and Professor Emerita of English at Southampton University. She is co-General Editor, with Jennie Batchelor, of the 10 volume History of British Women's Writing (Palgrave) and has been writing, on and off, but with undiminished enthusiasm, about Elizabeth Barrett Browning's life and poetry since the early 1970's.
12.30-14.00: Lunch
14.00-15.15: Laura Fish (Northumbria University): Elizabeth Barrett Browning in the Mirror: Reflections from Torquay to Jamaica. The talk will focus on my reimagining of EBB in Torquay and of her family and their plantations in Jamaica. I will reflect upon how her dramatic monologue, The Runaway Slave at Pilgrim's Point, provided inspiration for my novel, Strange Music, and how writing fiction can create mirrors made of words.
Laura Fish is a writer of Caribbean parentage and Lecturer in Creative Writing, Northumbria University. She has over 10 years' experience in broadcast television and has held posts as a tutor in Creative Writing at various universities including St. Andrews; University of Western Cape, South Africa; University of East Anglia, where she completed a PhD.
15.15-15.45: Coffee break
15.45-17.00: Angela Leighton (University of Cambridge): Women's Voices After EBB: Lost and Found. Angela Leighton will take you on a listening journey of women's poetry from Elizabeth Barrett Browning to the present day. She will concentrate on works that echo, recall or admire previous women poets, and discuss attitudes and influences on the way. Poets will include Christina Rossetti, Emily Dickinson, Stevie Smith, as well as various contemporaries, including Angela herself, whose work answers to that of other women poets.
Angela Leighton is the author of various critical works, including books on Elizabeth Barrett Browning (1986), Victorian Women Poets: Writing Against the Heart (1992), Victorian Women Poets: A Critical Anthology (ed.with Margaret Reynolds, 1995) and most recently, a book on listening in literature: Hearing Things: The Work of Sound in Literature (2018). In addition she is the author of four volumes of poetry. The most recent, Spills (Carcanet 2016), is a collection of poems, memoirs and stories about her part-Italian, part-musical upbringing.
17.00-18.00:  Reflections from across the day (all speakers). Rounding up by Cora Kaplan and Simon Avery.
Address:
Ledbury
,
HR8 1DW
,
United Kingdom
Description:

Located in Church Lane – the cobbled lane between the The Market House and St Michael's and All Angels Church. Ramp access but the cobbled lane is hard work in a wheelchair.  Please notify in advance if you require wheelchair access.  60 minute on-street car parking in High Street and The Homend.  Pay and Display car parks off Bye Street and Bridge Street.
---