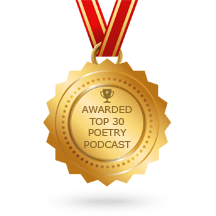 Many of the events at Ledbury Poetry Festival are recorded so that those of you who cannot get to Ledbury are able to experience some the atmosphere of our annual festival.
Not all events are recorded, either for copyright or technical reasons, but almost half of the festival events can be heard here.
The links below will take you to the recordings we have for the 2014 through to the 2019 Ledbury Poetry Festival. You can also download a copy of the programme brochure for each year with full details of the events.
Selected Events
We are starting to organise these recordings into event types.  Here's the first, with more to come:
Poetry Salons
We also hold a number of Poetry Salons during the remainder of the year.  Many of these are recorded and you can listen to these through the link below.